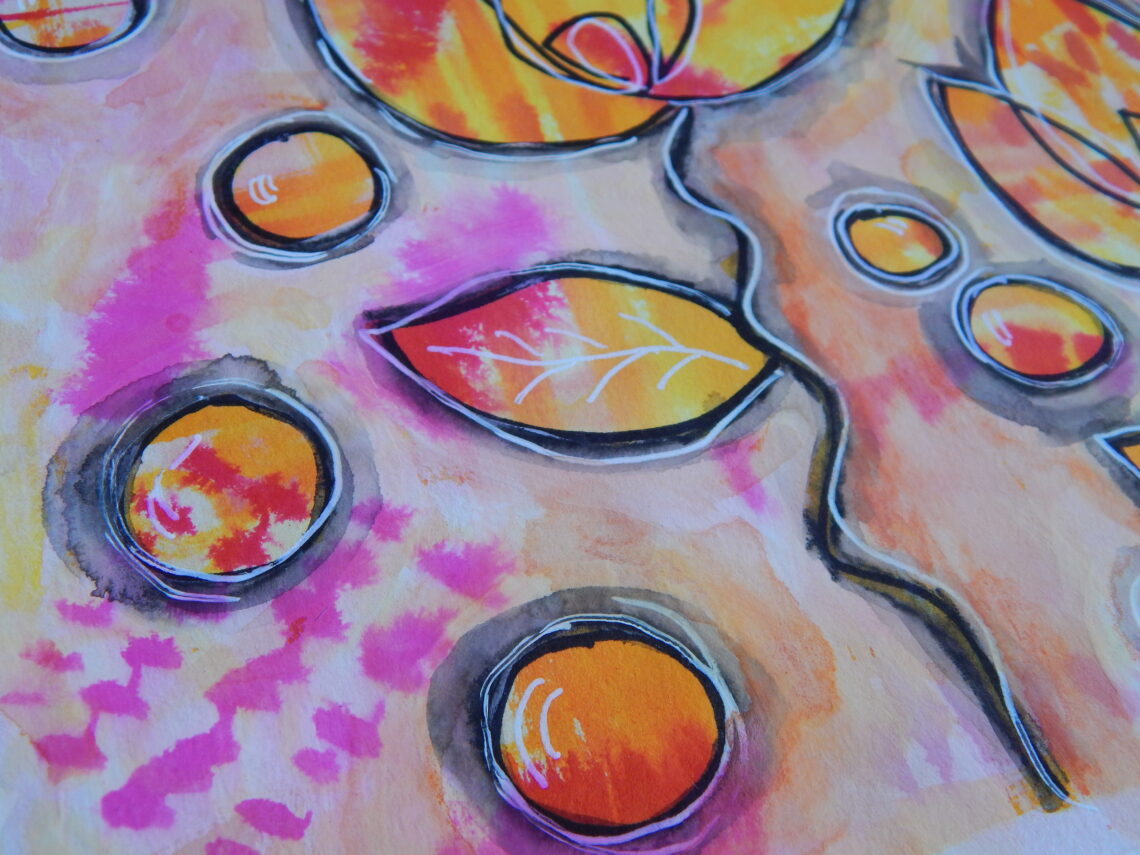 Art Journal- Yellow & Pink
I love to build layers upon layers in my art journal. Naturally the more layers that are added, the more depth the finished piece has. It's always fun working with water soluble mediums underneath gesso. Mermaid Markers are water soluble. For this page, I went with vibrant yellows and pinks as my color palette.
Building Art Journal Layers
I started off with layers of mermaid marker and then followed it with some gesso, the cool thing with the mermaid markers and gesso is that the vibrant colors slightly bleed through the gesso giving it it a semi-transparent effect.
Once all the gesso dried, I went in with black marker and white pens for the final layers and finishing touches.
© Ammara Cokar 2020