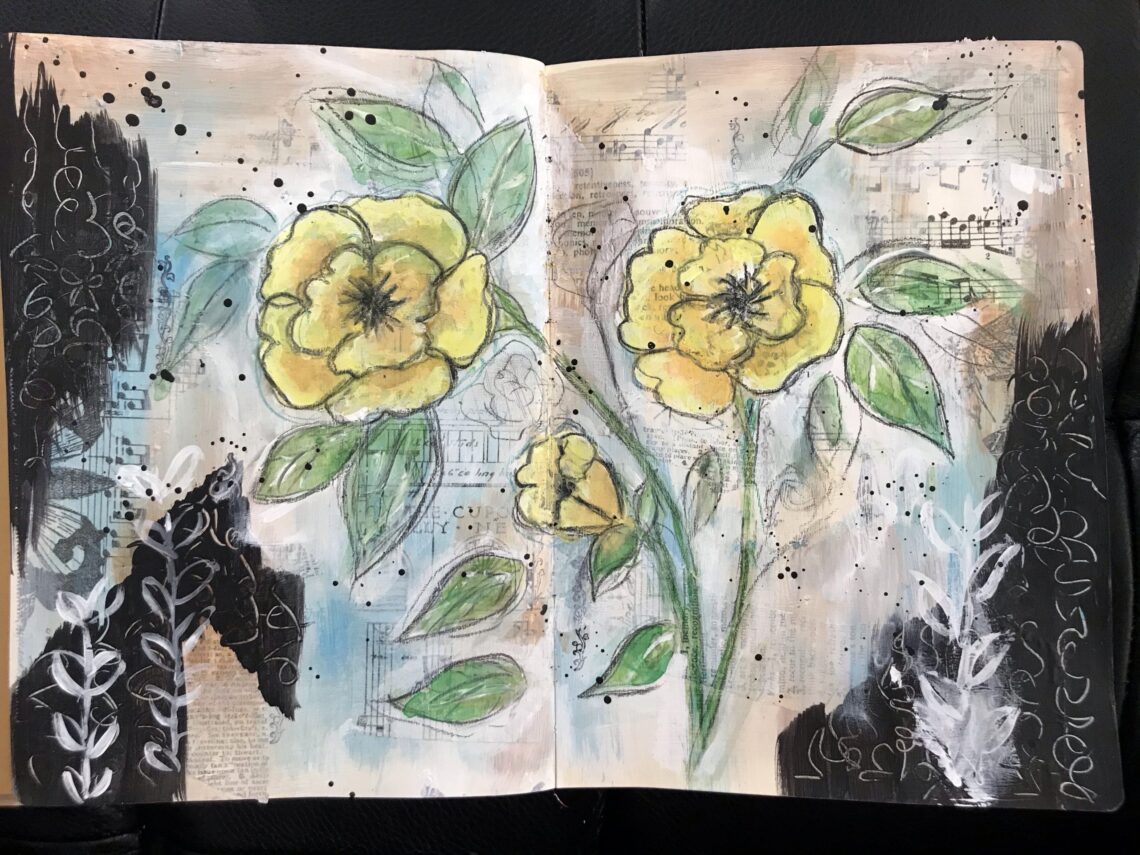 Art Journal: Yellow Watercolor Flowers
This page is all about the details, there's so many layers in both the background and the main image of the flowers itself that the eye can keep moving around the page and continue to notice new things. It's a study of something that I saw on Pinterest. It's hard to give credit to the original photo because the artist got lost somewhere in Pinterest Land.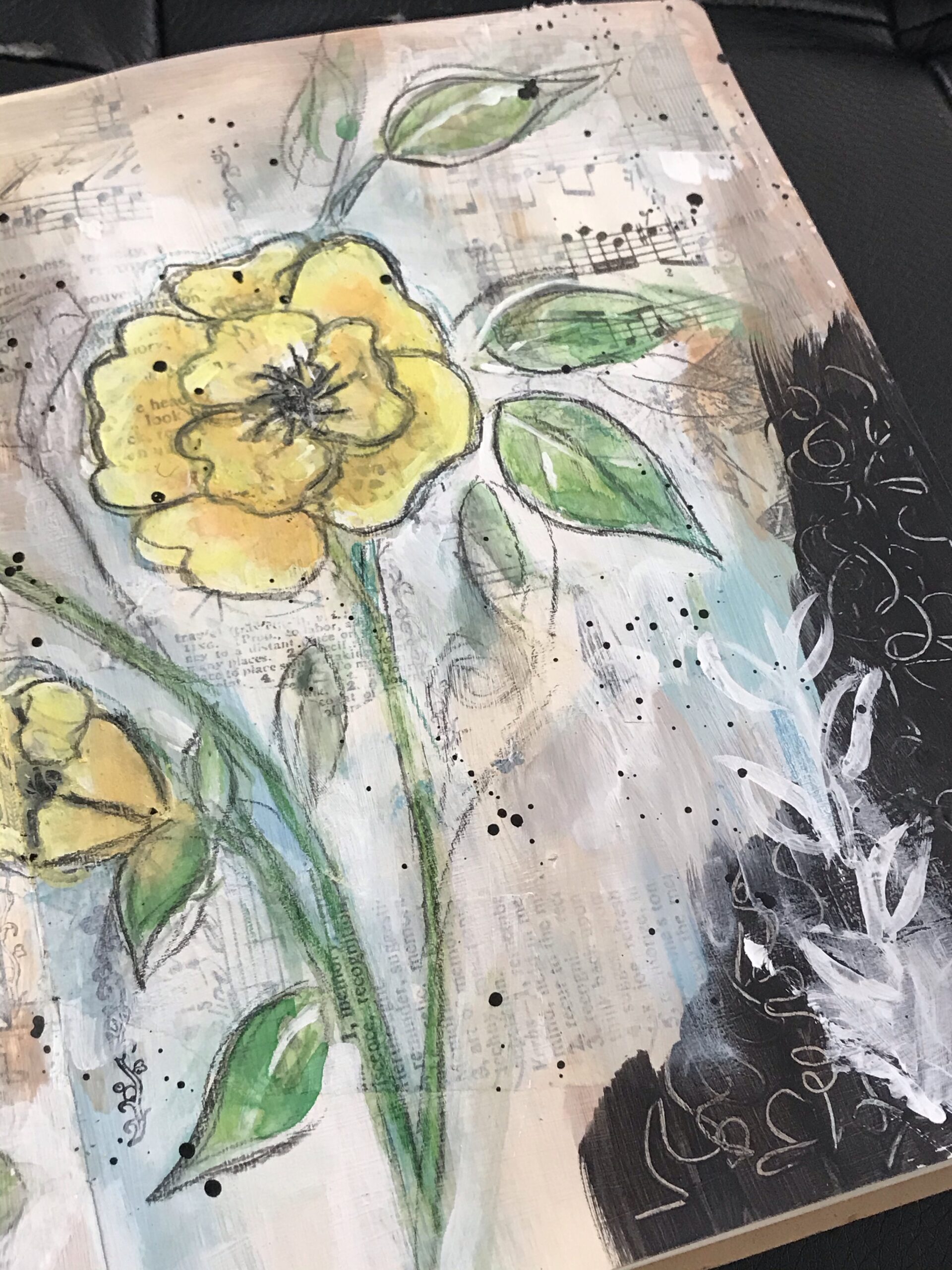 The background consists of layers of Tim Holtz music sheet paper, white gesso, paints used to make blobs, splatters, shapes and scratches.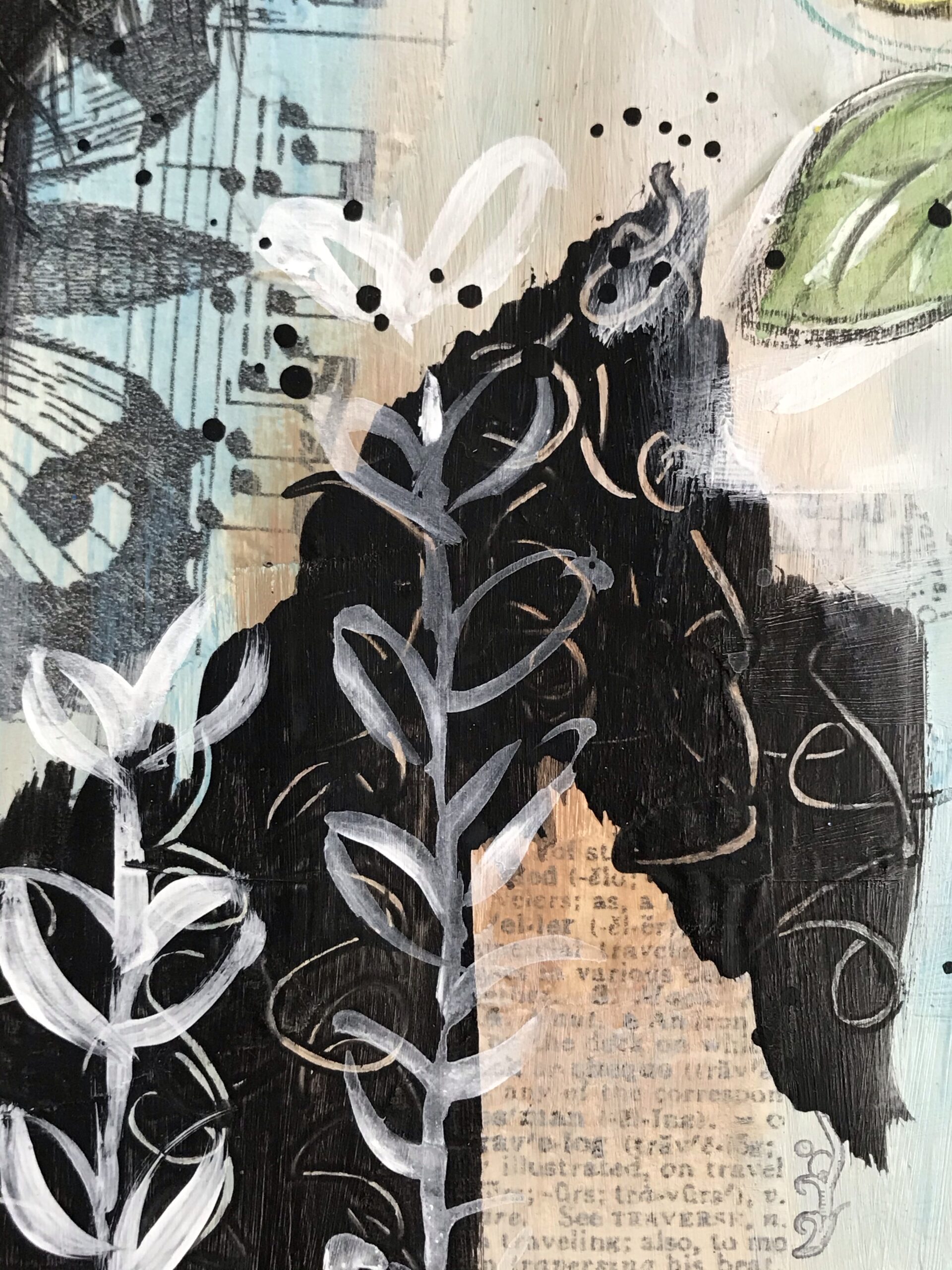 Yellow Watercolor Flowers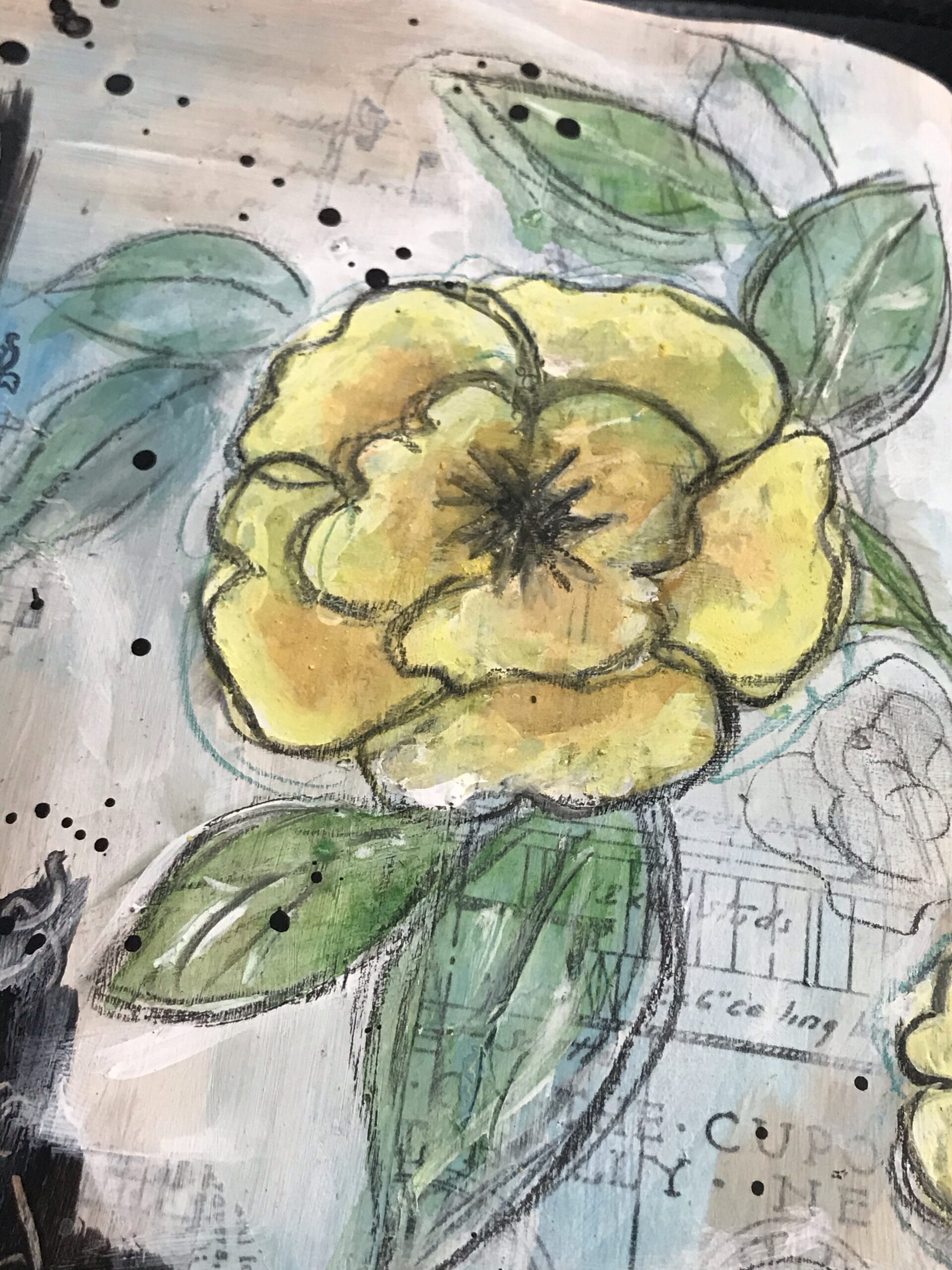 The flowers on the page were sketched in with charcoal and then painted with watercolor paints. I also went in with some watercolor pencils as well.
© Ammara Cokar 2020