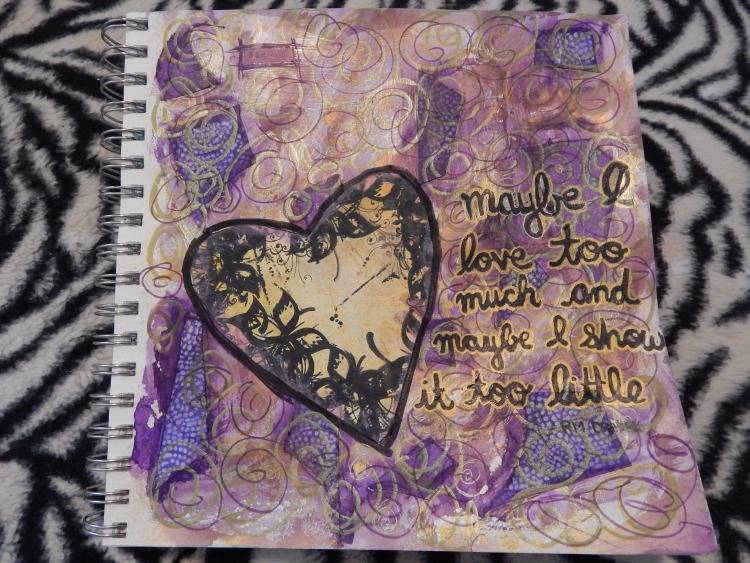 I haven't had too much time to actually sit down and just create for myself lately.  Classes, markets, and just life in general have been keeping me so busy.  I had to force myself to pause, sit down, and just play in my journal and this is what I came up with: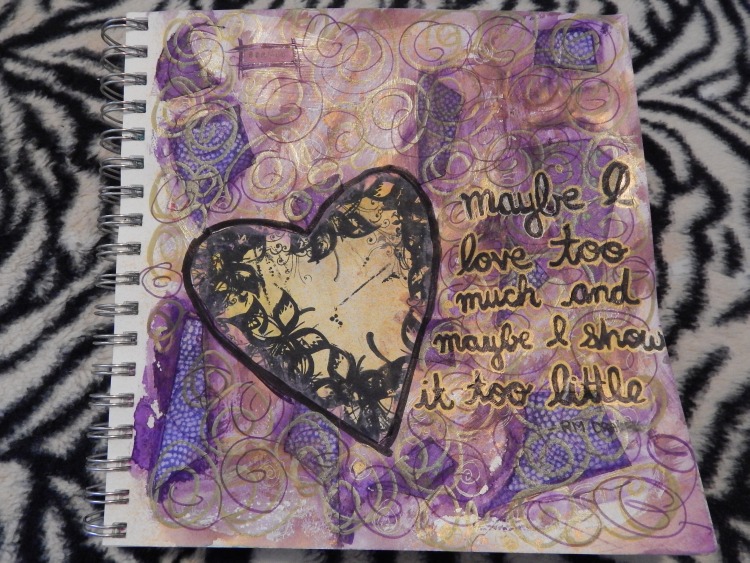 This page had random fabric scraps glued to it previously which were left over from a canvas that I was working on and I had no clue what to do with it.  I ended up adding layers of color and doodles and then the heart.  The heart was a mask that one of my students used in a workshop and it was the inspiration for this page.  I always hang on to scraps because my journal gives them a much nicer home as opposed to a trash can.
The quote is from someone named R.M. Drake whose words I stumbled across not too long ago. I love the things he writes and you will most definite be seeing more of his magic in my journal.
© Ammara Cokar 2015