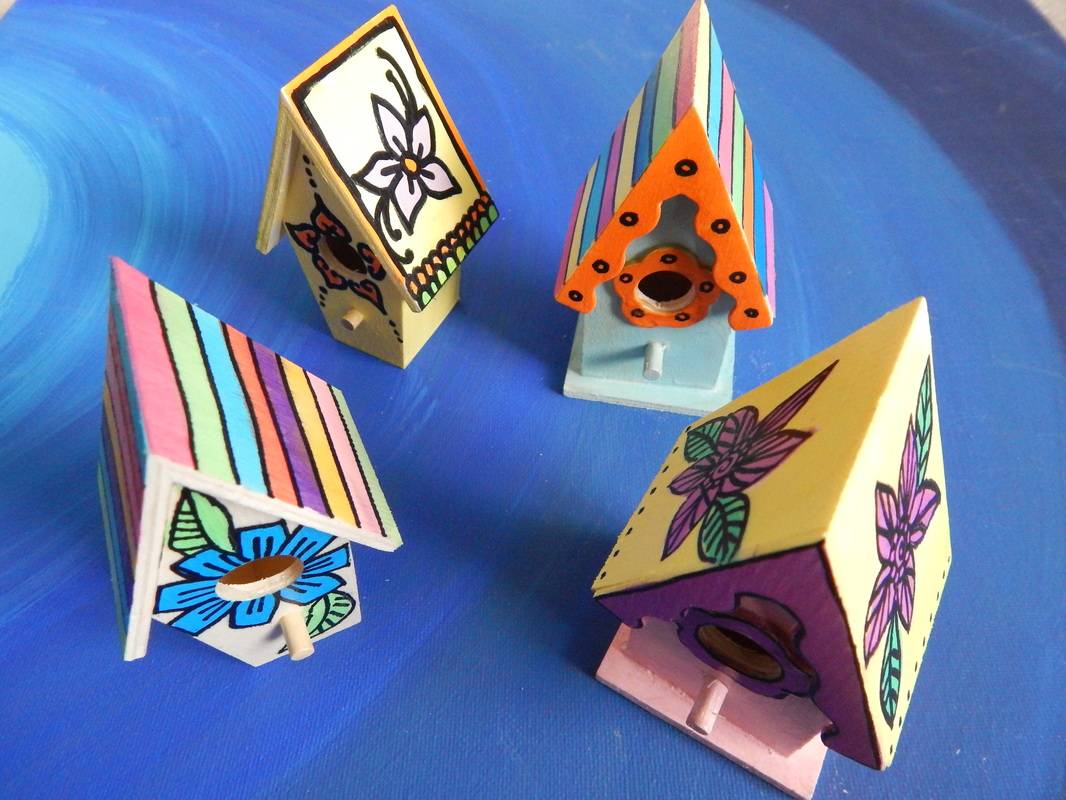 Painted Wooden Birdhouses
I wanted to share these cute little miniature bird houses.  They're made of wood and I painted them into bright spring like colors then varnished the little houses in order to protect them from the environment.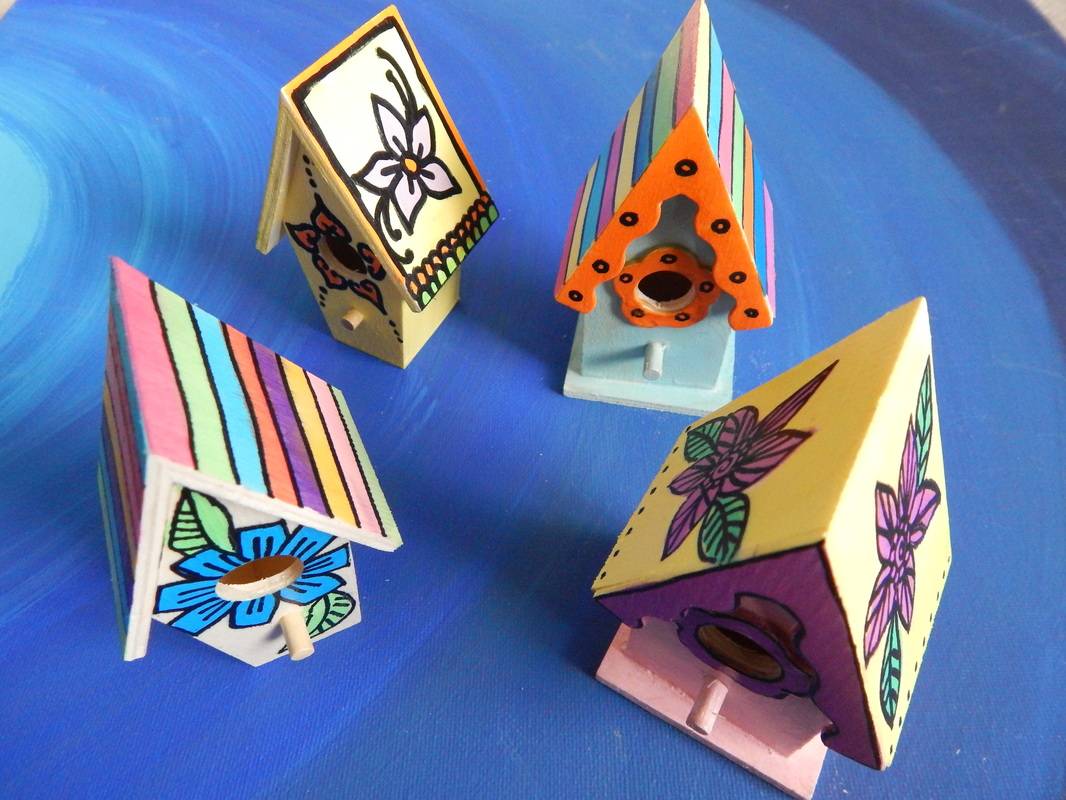 For some reason, the little striped roofs remind me of Dr. Seuss…I'm not exactly sure why, but they do.