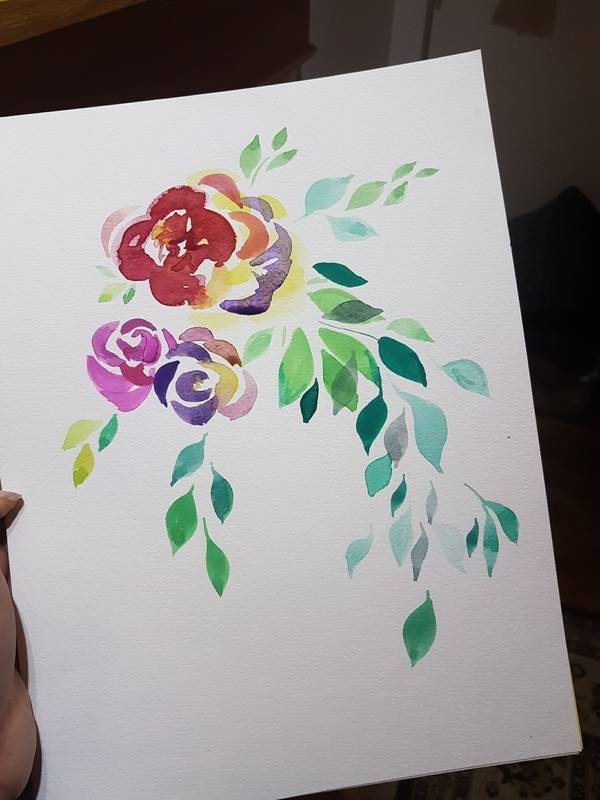 Learning Watercolor Painting
It's October already and I haven't really posted many art posts on this blog this year.  I've been so busy teaching classes at Vin Gogh, along with working my full time desk job, that I really haven't had (or made) the time to create things for myself. This month though I'm making a conscious effort to get back into arts and crafts for fun and for myself.  Crafting is very much relaxing  and therapeutic for me and I'm going to make more of an effort to give myself a little more me time.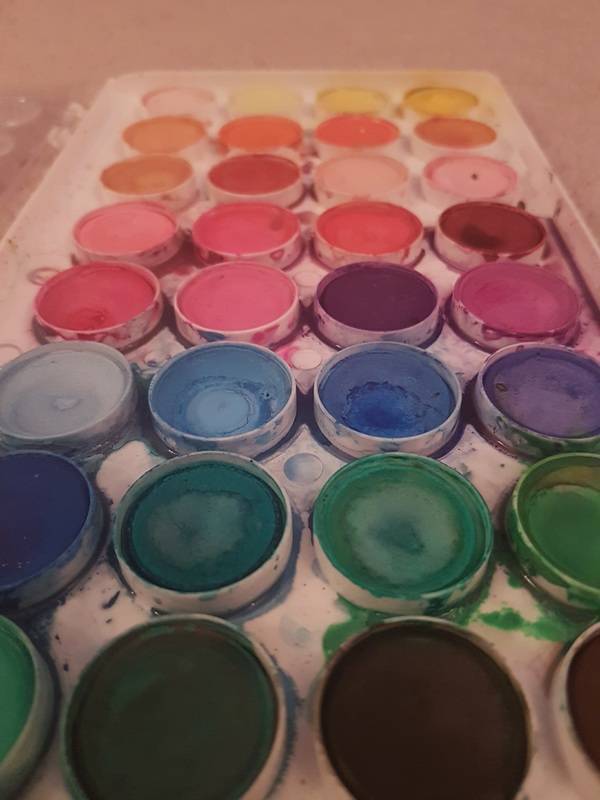 ​I contemplated taking watercolor classes but, given my random schedule, it probably won't work.  So, I'm setting a little bit of time aside weekly to learn this new medium.  I've never delved into watercolors before so I'm starting off with some basic (and inexpensive) pan paints, watercolor paper, and a few basic brushes.  YouTube is my teacher, and I'd like to present my very first creation- this floral wreath.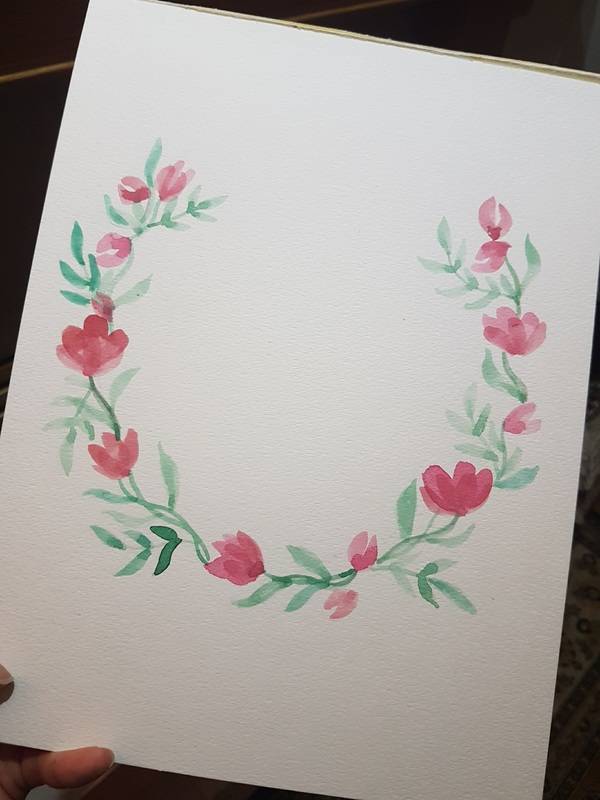 Watercolors are very transparent and that makes it quite difficult to mask mistakes.  So far, I'm learning how to handle the paint and the brushes and trying to become more comfortable with this new medium.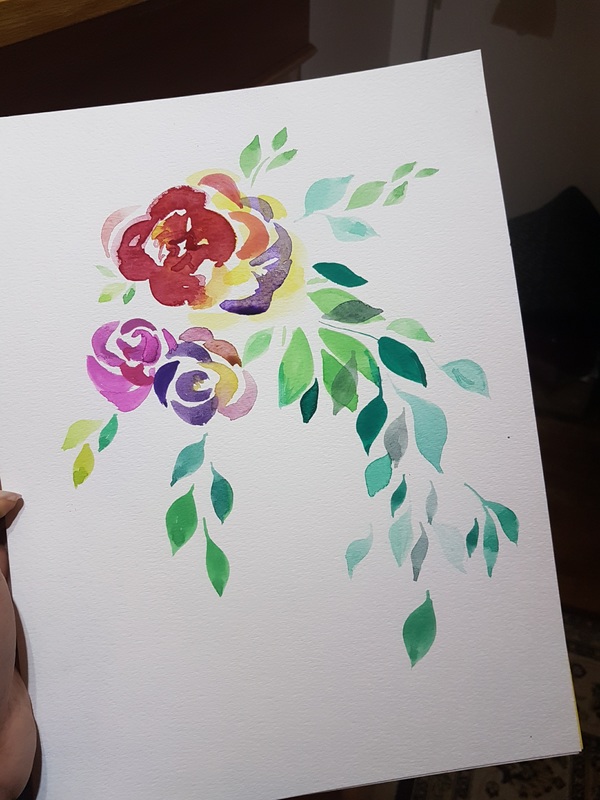 The second painting is also of flowers and leaves, so far I'm finding it a bit challenging to deposit the amount of color or water I want onto the paper without having it pool up so I'm going to keep practicing these simple designs until I start to get the hang of it.
© Ammara Cokar 2016