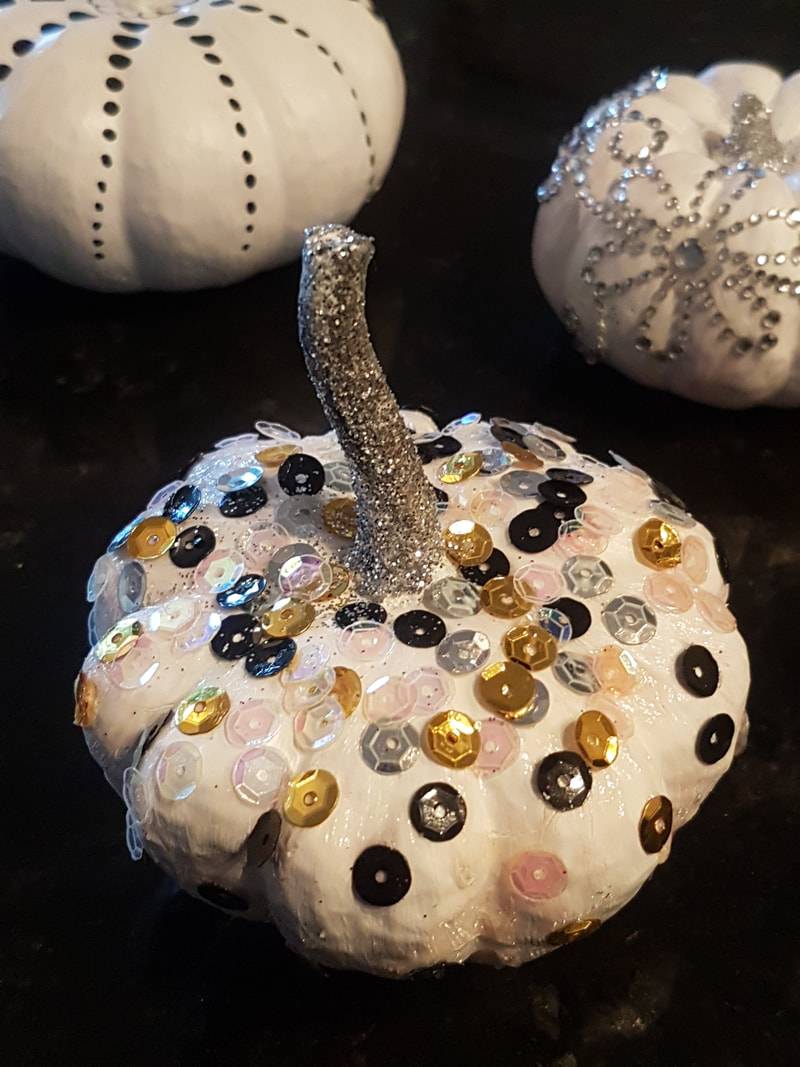 Painted Pumpkins- with some Bling
Decorating pumpkins isn't just for Halloween, with pumpkins in season it's nice to embellish them in a non-spooky way for fall decorations around the house.  Here's a little bunch of mini pumpkins that were really easy to make and look super cute.
I started off with some mini pumpkins.
Then using a few coats of white acrylic paint I covered the pumpkins along with their stems and let them dry before bling-ing them out.
I covered the stems in mod-podge and then sprinkled them with silver sparkles.  This first pumpkin was made using sequins.
The second pumpkin was decorated with some flower gems and the polka dot pumpkin was made with black paint.
These pumpkins will last until they start to go bad, so if you wanted a more permanent decoration then you can always paint artificial pumpkins.  I like the temporary nature of these, that way I can keep switching up my decorations without having to store extras.
© Ammara Cokar 2017