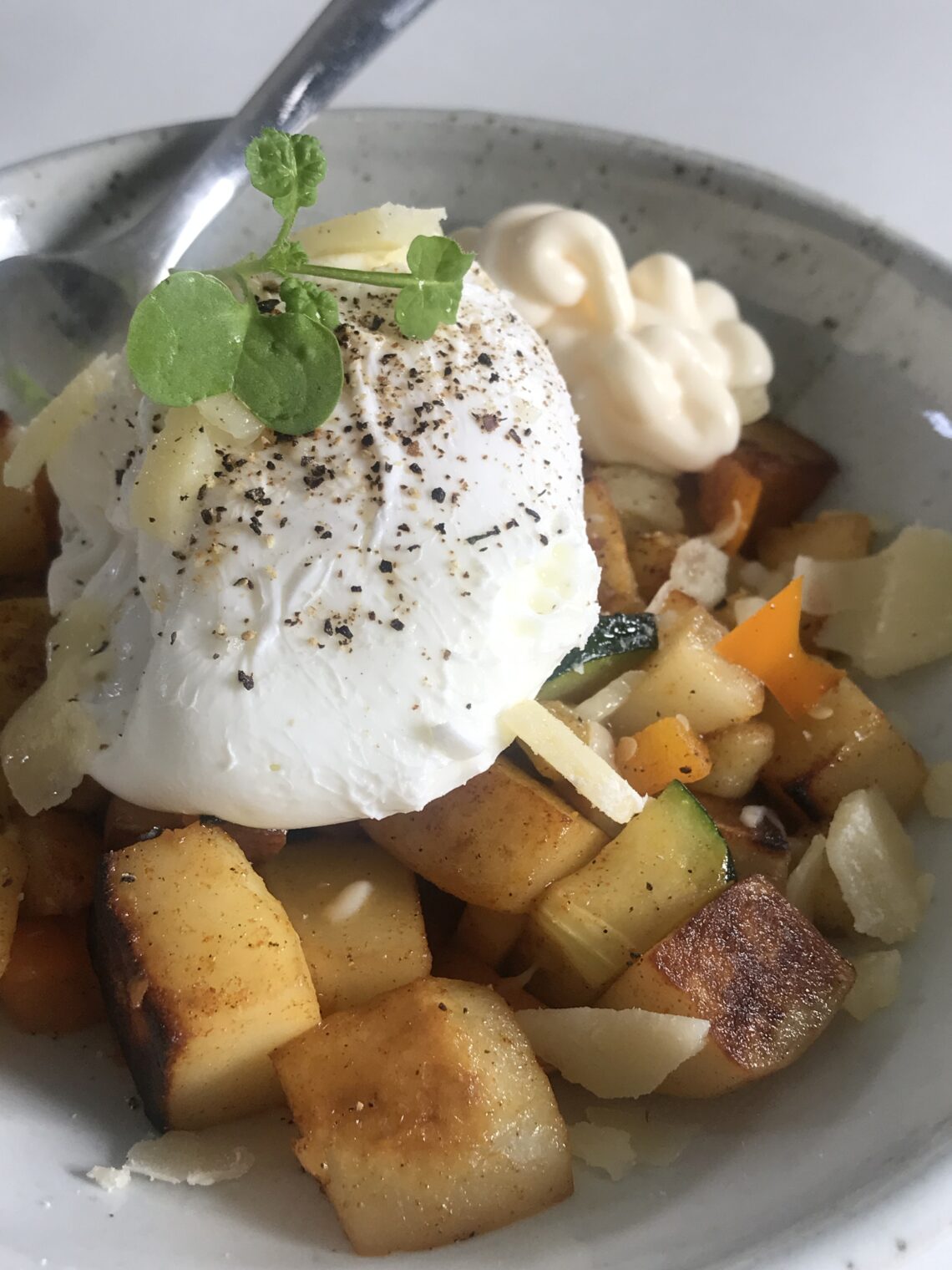 Potato Hash with Poached Eggs
Breakfast or brunch is arguably one of my favorite meals of the day, I love eggs so very much and this is a simple potato and vegetable hash that I whipped up over the weekend. I'd say that it turned out well enough to add to my repertoire. The most important thing here is that you don't need all of the ingredients, this is a great recipe that can be used to clean out your fridge by having a look at whatever veggies are in there and adding them to the hash.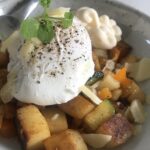 Print Recipe
Potato Hash with Poached Eggs
Simple quick and easy breakfast or brunch recipe (truthfully I eat eggs for dinner too!)
Ingredients
2

tbsp

butter

2

medium

potatoes

peeled, and diced into 1 inch cubes

1

medium

zucchini

cut into quarters lengthwise, then sliced into 1 cm thick wedges

1

bell pepper

diced

1

tsp

salt

or to taste

1/2

tsp

freshly ground black pepper

1/2

tsp

red chili pepper or paprika

optional

1/2

tsp

garlic powder

1

tsp

dried onion flakes or powder

2-4

eggs

depending on if you want 1 or 2 per person

2

tbsp

vinegar

sprinkle

Parmesan cheese
Instructions
For the Hash
Wash the diced potatoes to get most of the starch out, this helps prevent the potatoes from sticking to the bottom of your pan.

Heat up a heavy bottomed skillet to medium high and add in the butter.

Add the potatoes and cook for a few minutes until almost cooked through, stirring occasionally. the amount of time depends on the type and size of potato pieces so you can use a fork to poke through them to test for done-ness.

Add in the zucchini, bell pepper and any other veggies stir and cook for 2-3 minutes.

Season with salt, pepper, onion and garlic powder, and paprika or chili powder then stir well and remove from heat.
Poaching Eggs
Heat up some water 9 (at least 4-5 inches deep) until it comes to a rolling boil and then reduce the heat until it's still simmering but not boiling.

Crack one egg at a time into a separate bowl

Swirl a fork to create a little whirlpool in the water and drop the egg into the center of the vortex. A lot of the whites that start to spread around will come together with the spinning water and prevent from spreading because of the vinegar as well.

Cook the egg for 4 minutes for fort runny yolks or longer for desired done-ness.

Remove egg from water with a slotted spoon and lay out on a plate lined with a paper towel. You can pull off any stringy bits.
Notes
To serve you can plate up some hash, top with your egg(s) and then sprinkle over some Parmesan and fresh black pepper.  I like having my hash with mayonnaise or ketchup.