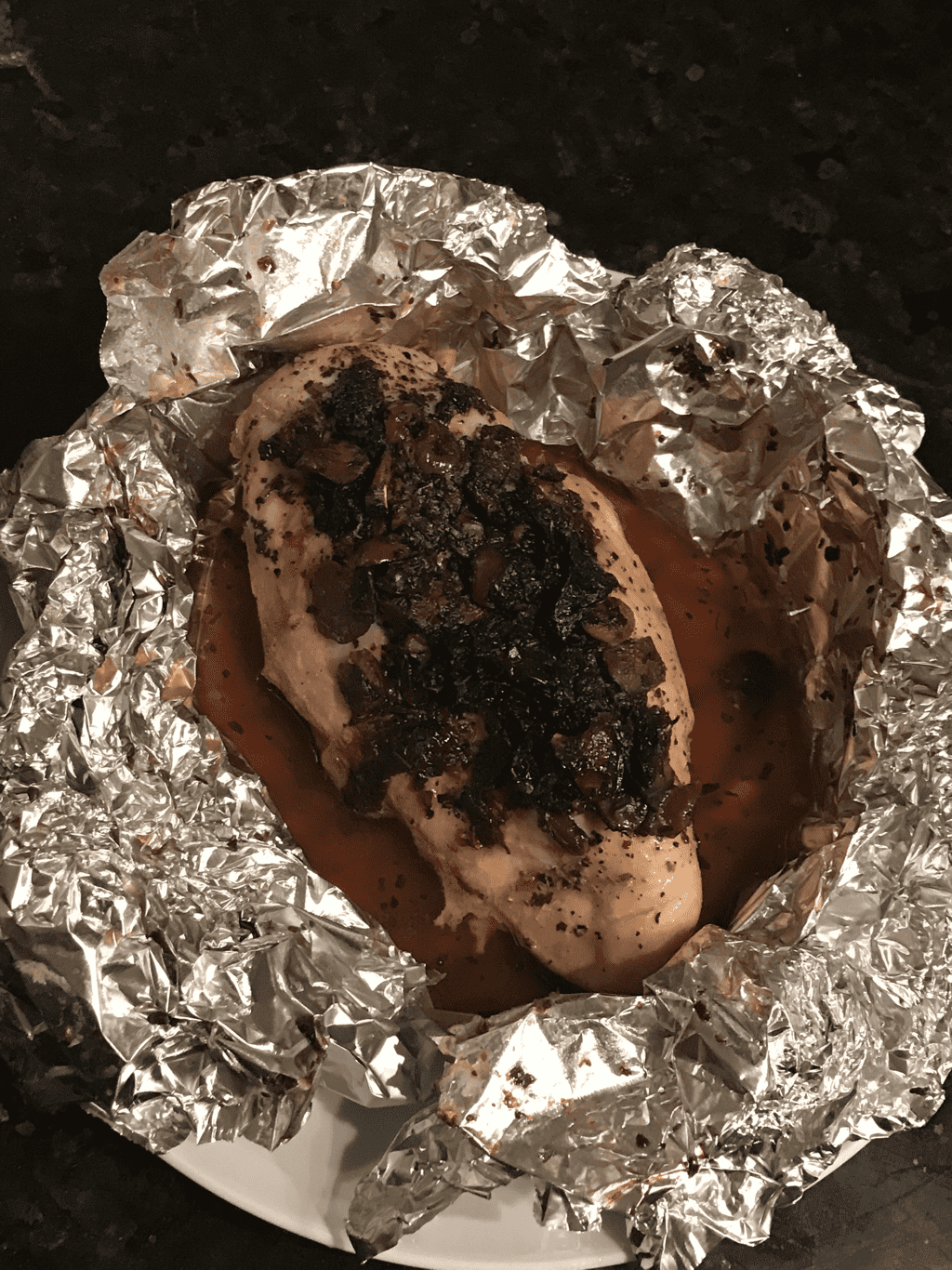 Sun-dried Tomato and Olive Chicken Cooked in Foil
This is a great way to prepare moist and flavorful chicken that goes well with any type of grain or rice. The sealed packets keep in all the moisture and the chicken steams inside each little packet.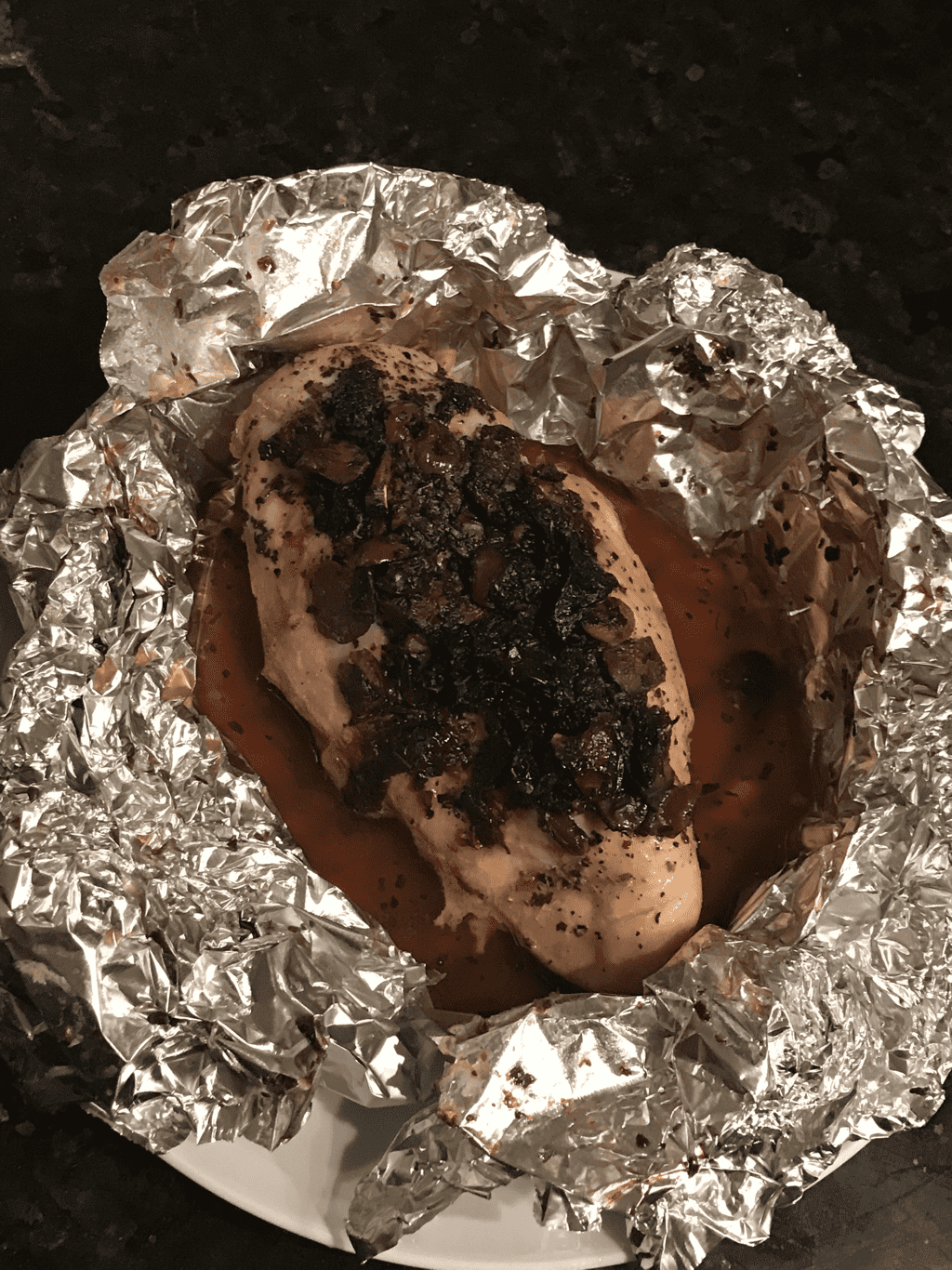 Print Recipe
Sun-dried Tomato and Olive Chicken Cooked in Foil
Ingredients
4

boneless

skinless chicken breast (1/2 pounds)

Salt and ground black pepper

to taste

10

Kalamata or other black olives

 pitted and finely chopped

8

sun-dried tomato halves in oil

 cut into thin strips

3

tbsp

sun-dried tomato oil (from the jar of tomatoeand/ or olive oil

2

tbsp

finely shredded fresh basil or minced fresh parsley
Instructions
Preheat oven to 450 ° F Cut four 12-inch squares of aluminum foil. Fold each square in half to make a crease at the center.  Unfold the foil and lightly oil the shiny side.

Mix together the tomatoes, oil, olives, and basil then set aside.

Season chicken on both sides with salt and pepper.

Lay each breast on the shiny side of the foil just to one side of the crease.

Spoon the tomato mixture over each breast, leaving a quarter inch border around the edges.

Loosely fold the foil over the chicken, then crimp the edges of the packet to seal tightly.

Place the packets on a baking sheet and bake for 20 minutes. Remove from the oven and let and for 5 minutes.

To avoid being burned by steam, cut a slit in the packets before opening them.
​Recipe from Joy of Cooking