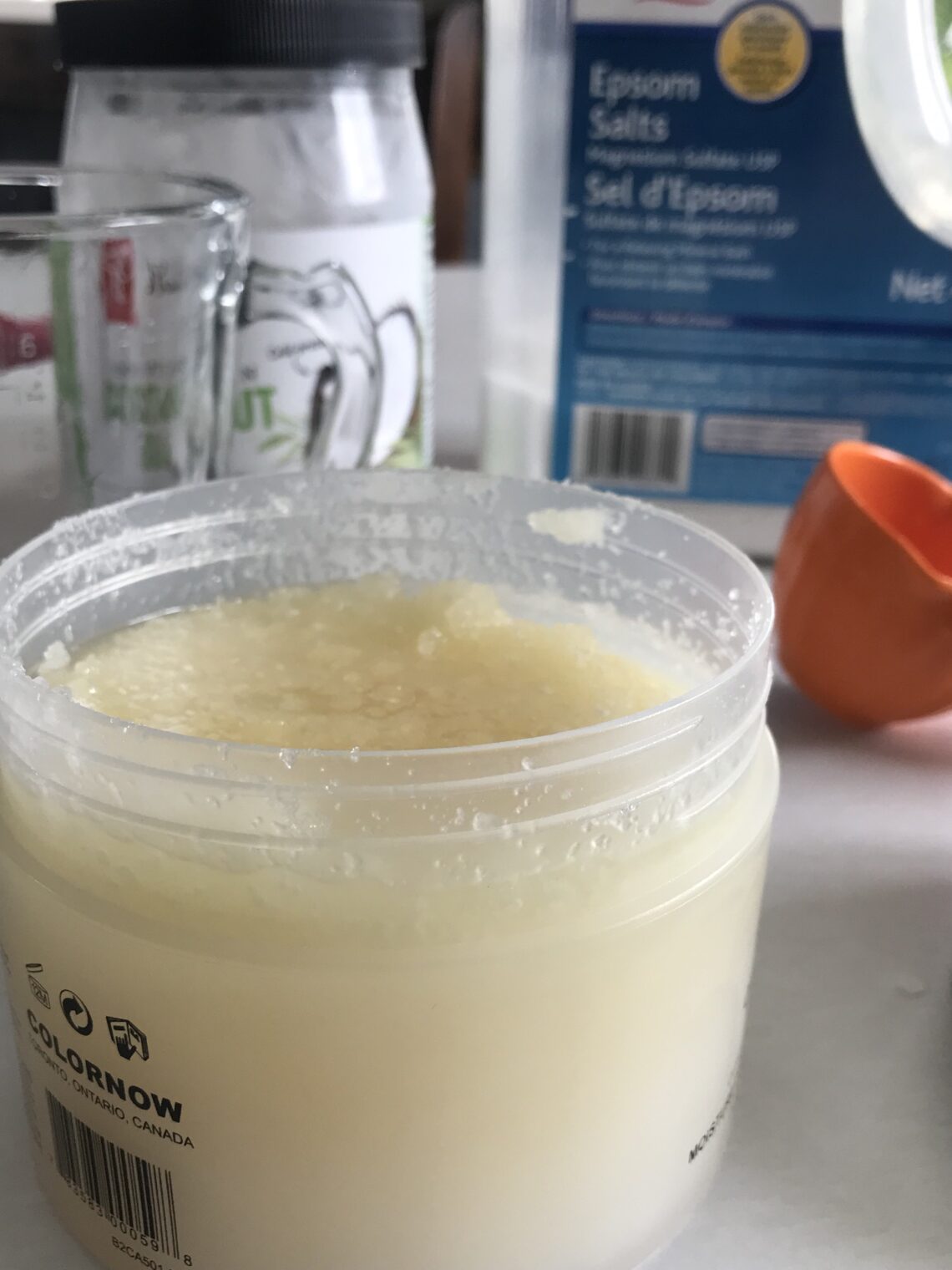 DIY Citrus Epsom Salt Body Scrub
Body scrubs on the market can contain loads of harsh chemicals. This is the recipe for an invigorating DIY citrus body scrub. I haven't purchased any body scrubs for almost 5 years now because it's so much more customize-able and affordable making them on your own with VERY little effort.
You can basically use any type of essential oils that are safe for your skin to make your own scent of scrub. I like changing it up from time to time but my favourites are citrus or lavender scrubs.
Ingredients:
1 Cup Fine Salt
2/3 cup Epsom Salt
8-10 drops lemon, orange & bergamot essential oil
1/2 cup coconut oil (organic)
2 tbsp sweet almond oil
Method:
If the coconut oil is solid, put it in a bowl and melt it in the microwave for 10 second intervals stirring in-between until it's liquid.
Mix together all of the ingredients until well blended, and check for consistency. Add more salt if it's too wet or more oil if it's too dry.
Store in an airtight container.