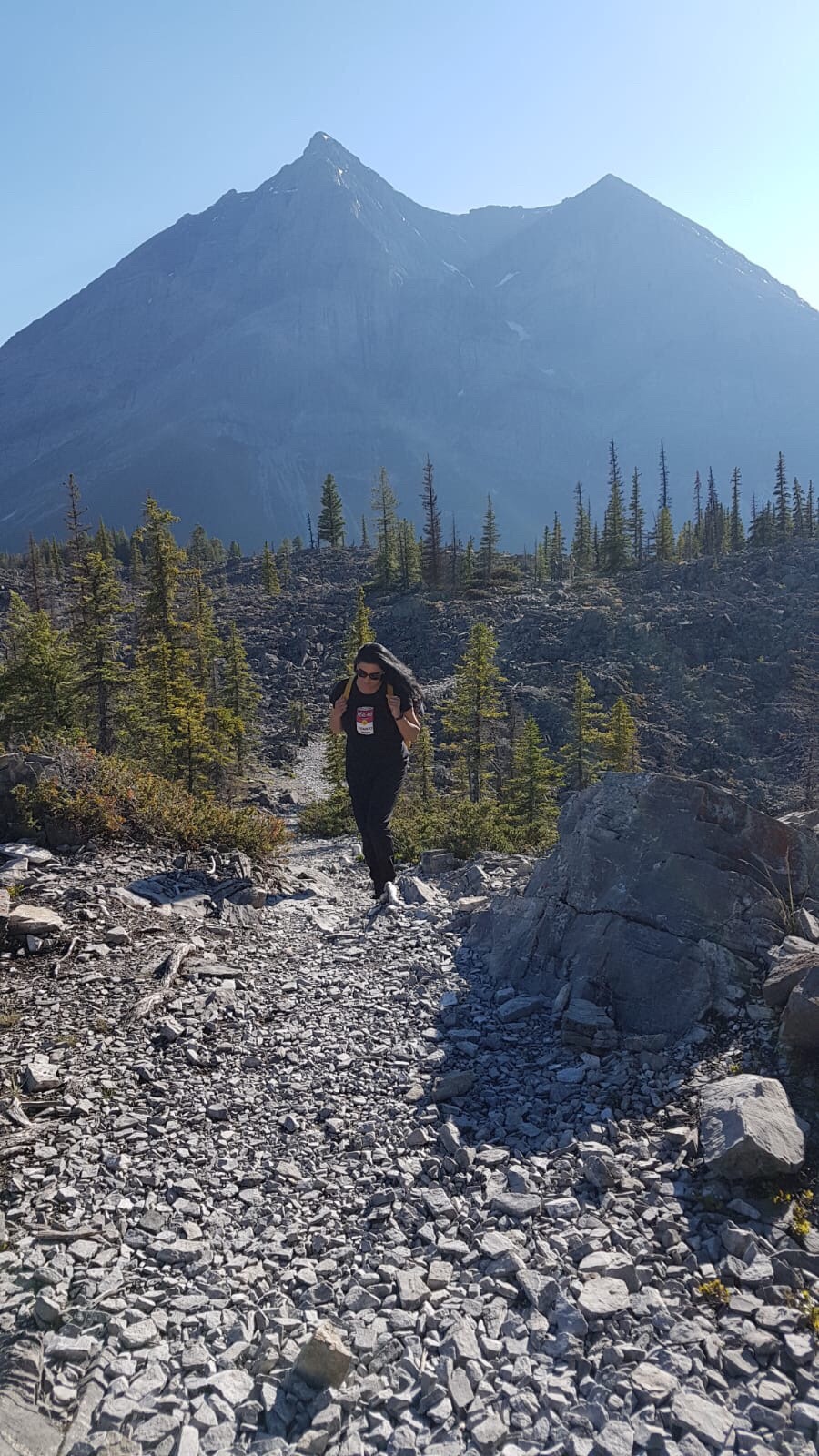 This is EXACTLY why I've gone through the the trouble of migrating my website over to a new platform and combining my blogs. I actually don't even want to get into how complicated and time consuming that turned out to be for me but I really wanted to be able to write about anything and everything all under one roof. Now that it's all done, here it is guys!!
This trail was a loop around Upper Kanaskis Lake in Peter Lougheed Provincial Park. The internet said it's about a 15km hike but my step counter told me it was closer to 17-18 km's total with a 400m elevation gain.
We started off in the parking lot by the boat launch and walked clockwise around the lake. The terrain changes quite drastically from place to place and there are a few areas along the trail that you can't actually see the lake from. This made the loop a lot more interesting than I had initially imagined.
There were a lot of cut down tree stumps and roots along the path as well as in the water, I'm not really sure where they came from or why but they looked beautifully eerie. Please ignore my thumb in the next photo.
We packed lunch along this hike since it took quite a bit of time with some stopping in-between to take photos and to rest and enjoy the scenery. We took a little stretching break too,our legs needed it and a lot of people were staring at us while we did some yoga.
The trail is covered in so many different types of beautiful wildflowers. I don't think I've seen so many varieties along any one trail that I've been to before, they were stunning.
We had started our hike mid/almost late in the afternoon which took us right around to sunset by the end of the loop. Thankfully we got out before dark. You really don't want to be stuck in the woods in the dark, it get's pitch black.
This was an absolutely stunning hike with amazing views but (not gonna lie) it was LONG. So go prepared if you plan on trying this out, it's most definitely worth it.