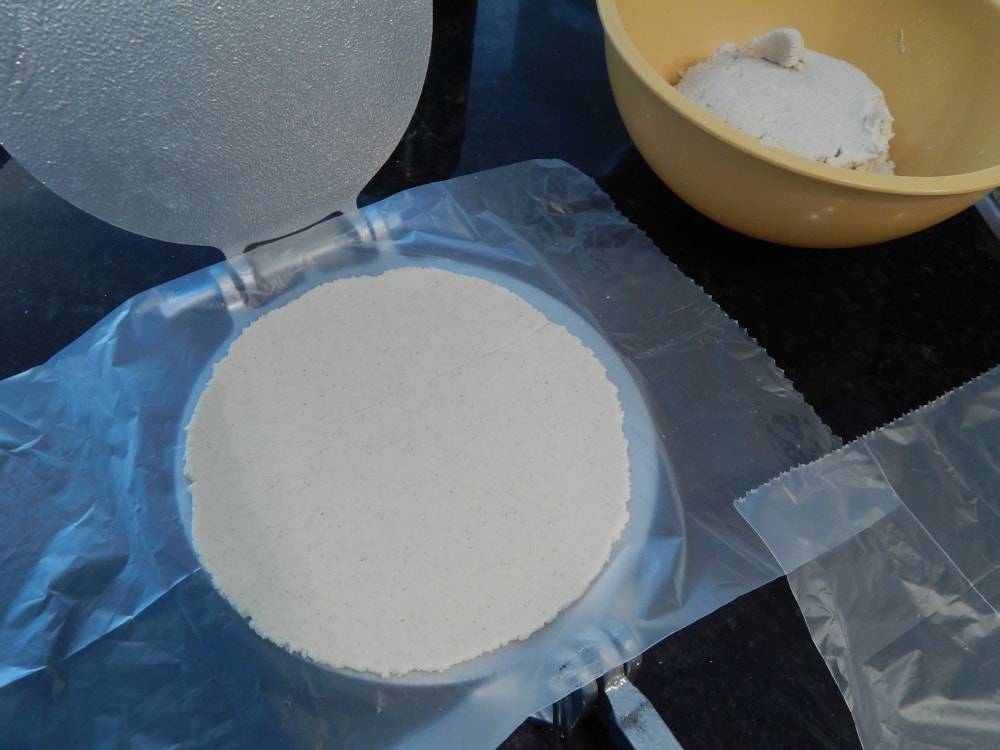 Home made tortillas taste amazing with any type of filling. These ones are made with Masa Harina which is a finely ground corn flour, which is different from corn meal. I found some at a local large chain grocery store. I used a tortillia press but you don't have to have one to flatten the dough, you can use a rolling pin to do the same thing.
I filled these tortillas with scrambled eggs, avocado salsa, and some cheese.
Use some plastic between the sides of the tortilla press to prevent the dough from sticking to it.