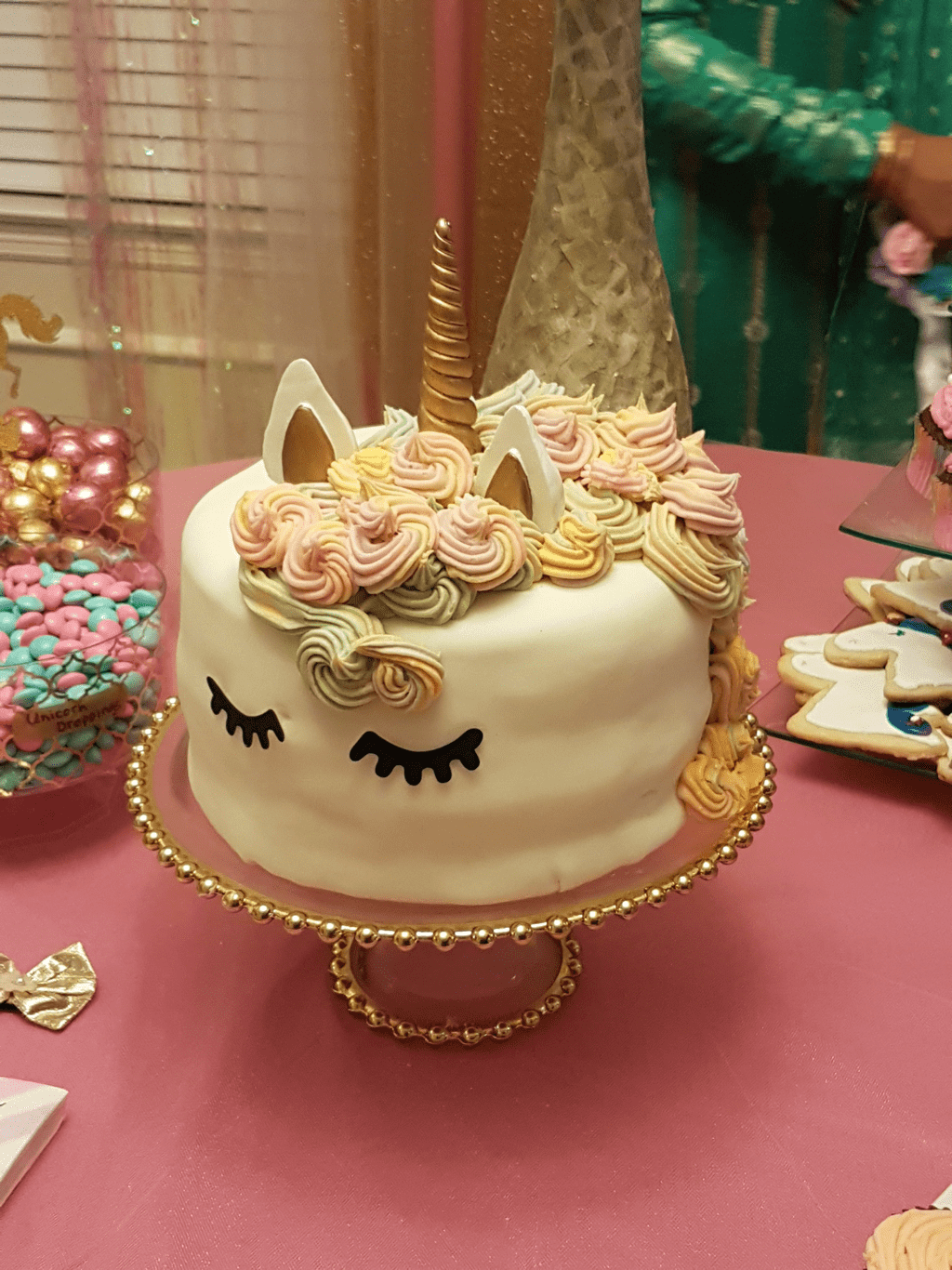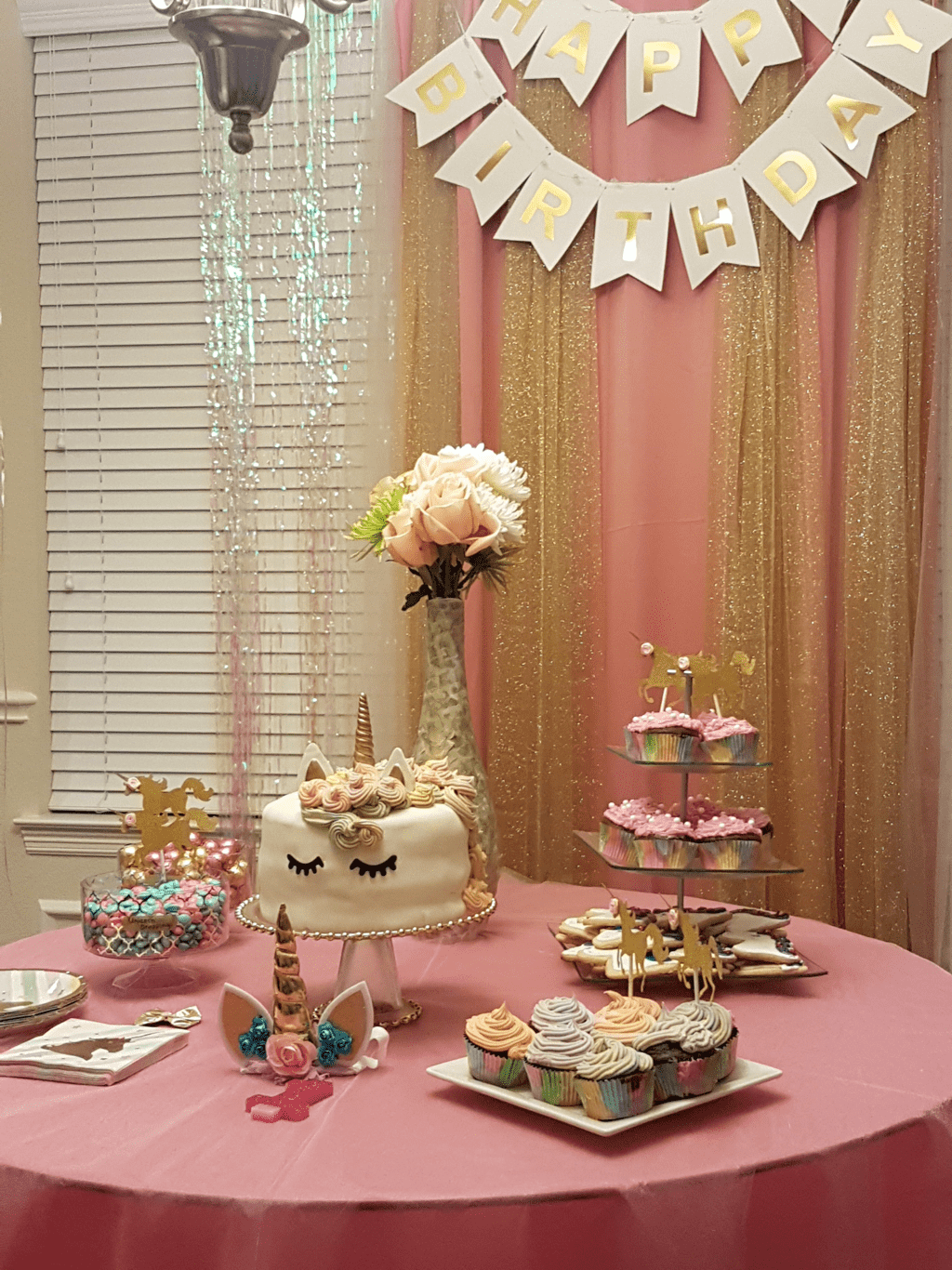 I made a table full of unicorn goodies for my niece's
first birthday. This isn't really a recipe post, I just wanted to share what I made. I took a shortcut and used cookie mix and cake mix, so
everything wasn't really made from scratch. I really wanted to focus my efforts on the visual look of everything.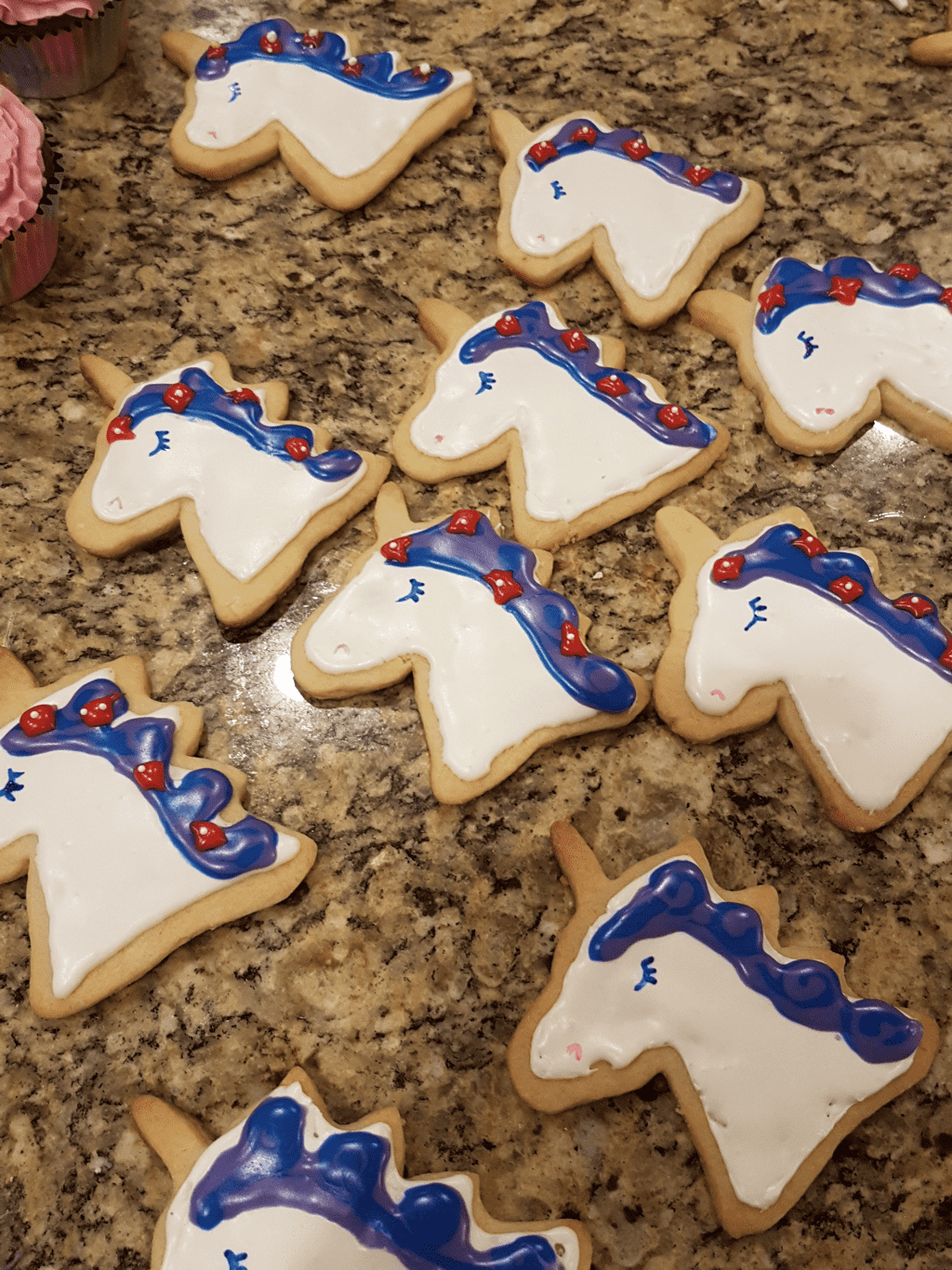 The sugar cookie mix was delicious I'm not a fan of sugar cookie icing from a tube though. I also made some chocolate cupcakes covered in butter cream frosting as well as some cupcakes covered in frosting from a tube.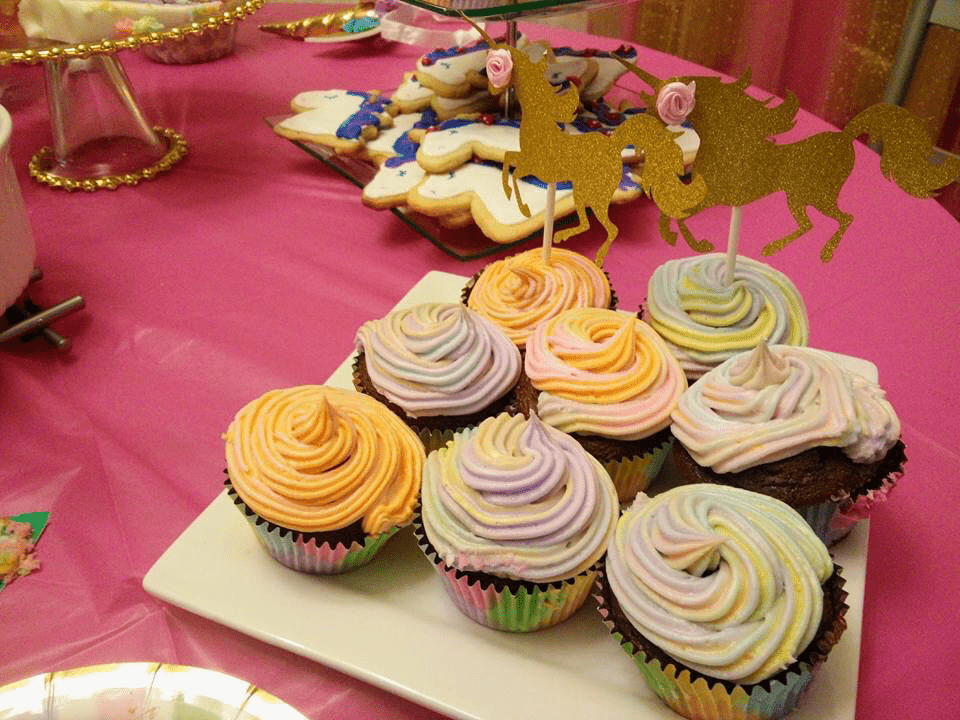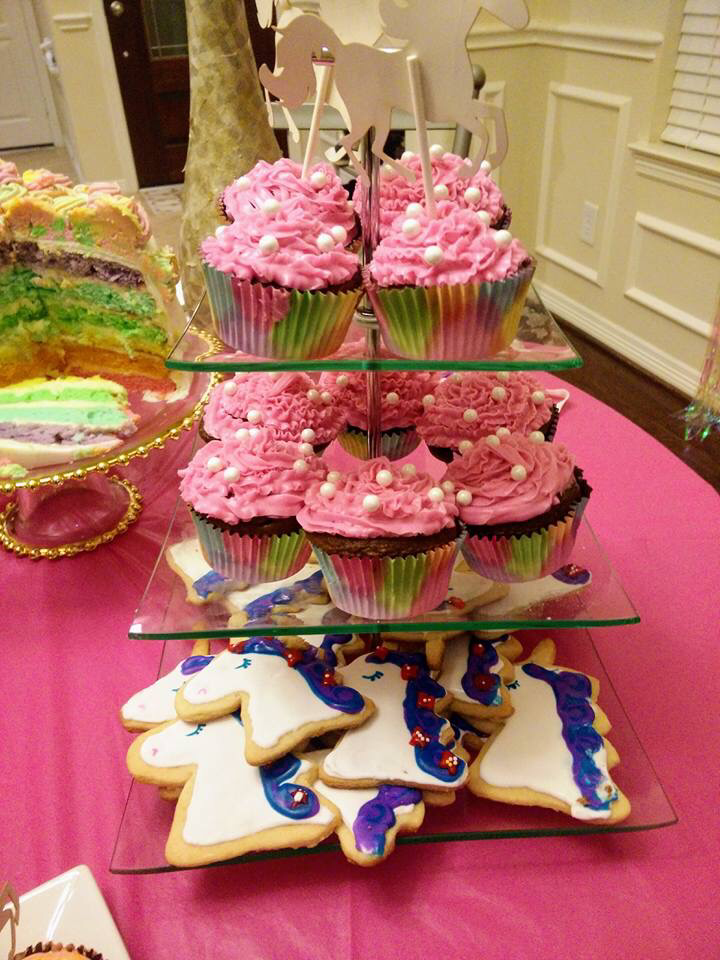 The star of the dessert table was this lovely unicorn cake. There is vanilla cake inside with cream cheese frosting between the layers and then the white
of the unicorn is fondant and it's mane is buttercream frosting.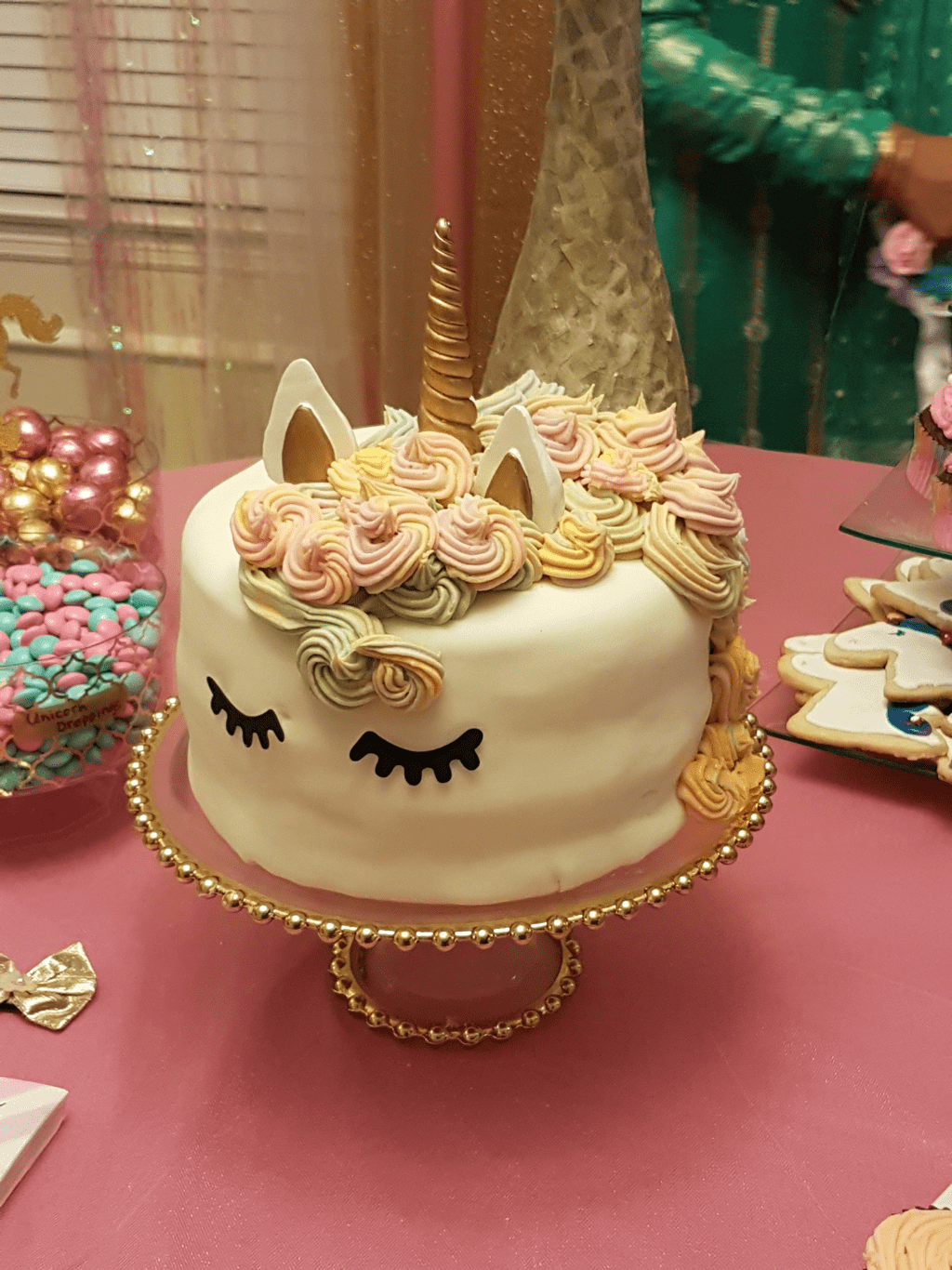 The cake might look a little too pretty to cut open but I was really excited about slicing it because I've never made so many layers before. there's seven layers of the rainbow inside the magical unicorn.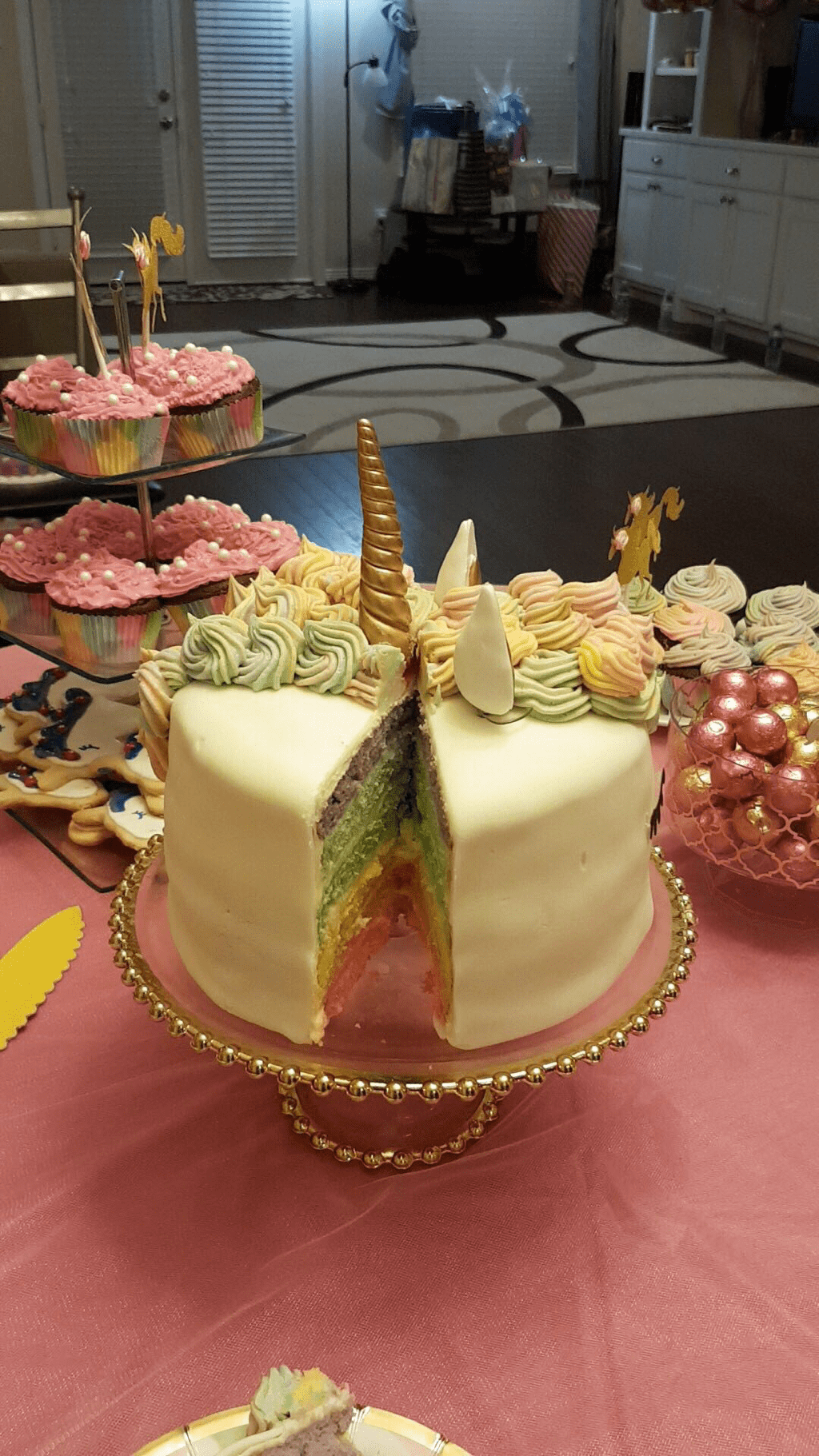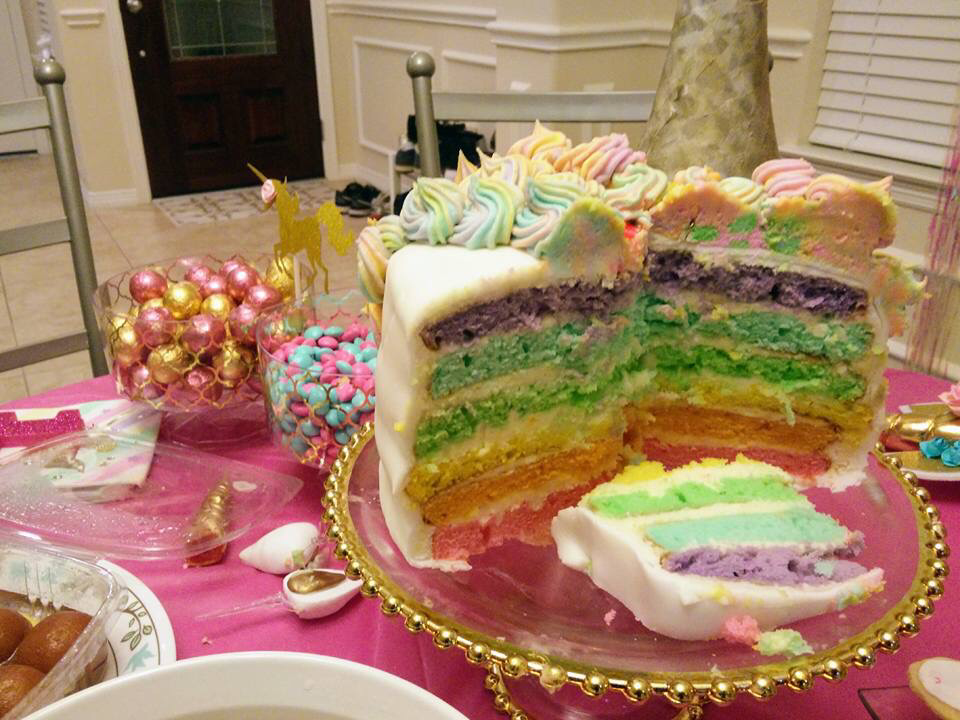 The best part is that it ended up tasting really good. I split each cake mix into two separate layers and mixed in some gel food colouring to create the pastel shades and cooked each layer separately reducing the cooking time by half. For the cream cheese frosting because store-bought frosting is really sweet I took a can of store-bought cream cheese and mixed in a whole block of regular cream cheese with a handmixer.