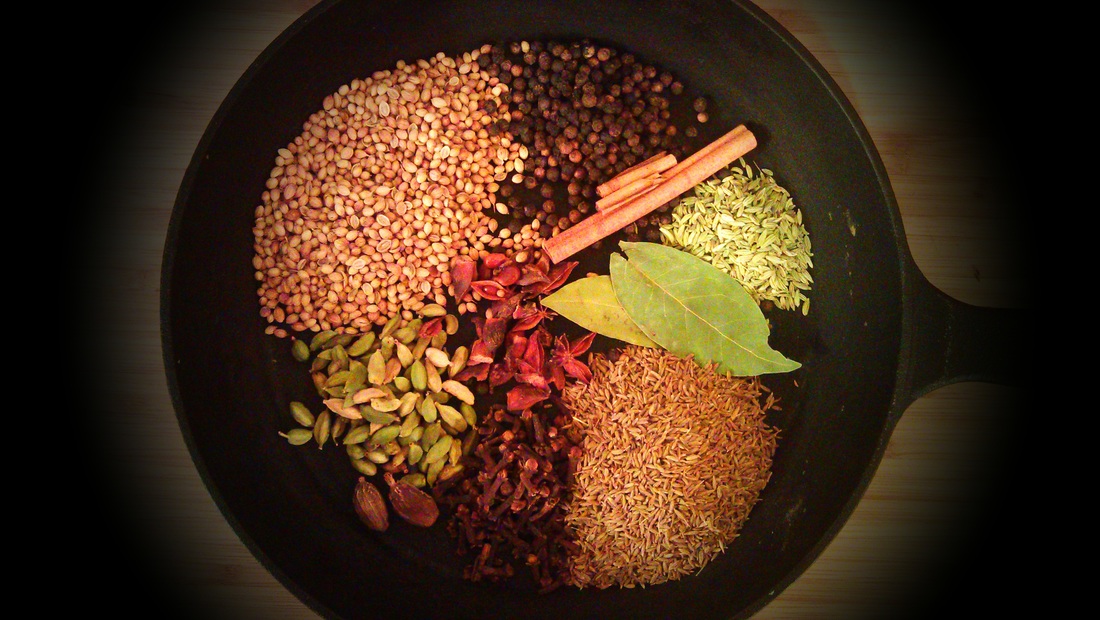 There are a million and one variations to garam masala so feel free to adjust this to your liking, but roasting whole spices and then grinding them up fresh makes for a much more aromatic and delicious masala than the store-bought versions.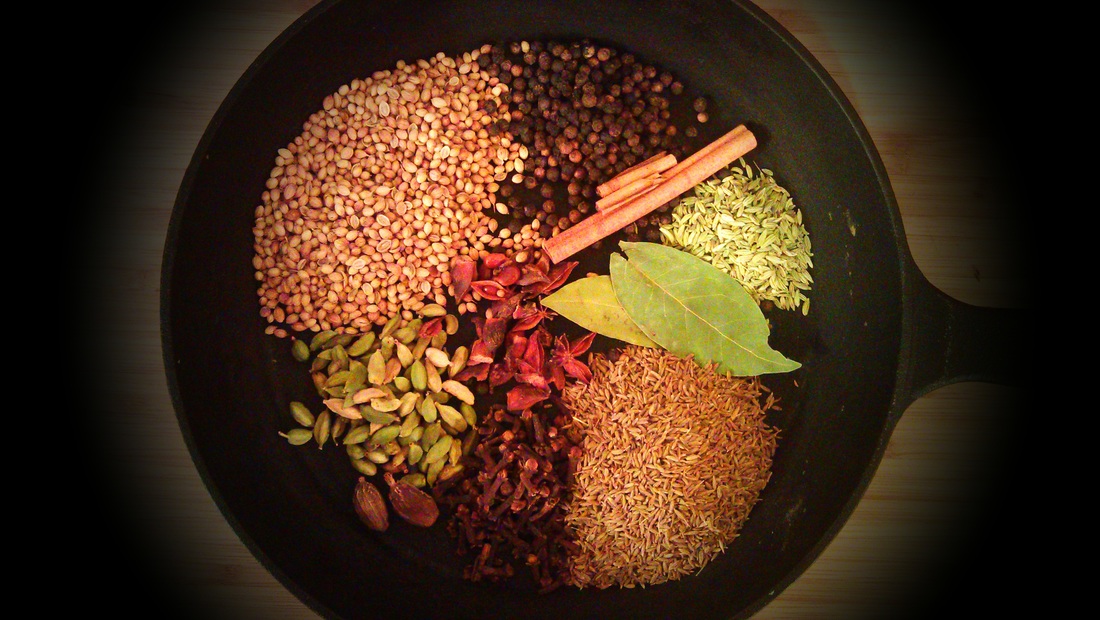 Home-made Garam Masala
Ingredients: 
1/4 cup coriander seeds
1/4 cup cumin seeds
2 tbsp Elachi/ green cardamom pods
2 whole black cardamoms
2 tbsp black peppercorns
2 tbsp whole cloves 
1 tbsp fennel seeds 
3-4 star anise 
4, 1 inch cinnamon sticks
2 bay leaves
1/2 of a freshly ground nutmeg
1 small piece of dried ginger or 1 tsp of ground ginger

Method:
 Add all of the spices, other than the ginger and nutmeg to a skillet on low/medium heat. Stir constantly and do not let anything burn, do this for a good few minutes until all the spice become nice and fragrant. Do not raise the heat to speed up this process because you will burn the spices!

Turn off the heat and add the nutmeg and ginger then let cool.

​

Once tte spices are cooled, grind them a few spoonfuls at a time in a coffee/spice grinder and then sift it to make sure not of the larger pieces end up in the masala. You may want to sift this a second time once everything is ground up in order to make sure that everything has been incorporated. 
You can store the garam masala in an airtight container for about 6 months or so before it starts to lose it's freshness. This recipe makes approximately 1 cup of garam masala.