Amm's Art will be in Balzac for the next market.
​What:  Seasonal Delights Hearts & Crafts Market
When: Saturday Oct 10th, 10:00am – 4:00pm
Where: Balzac Community Hall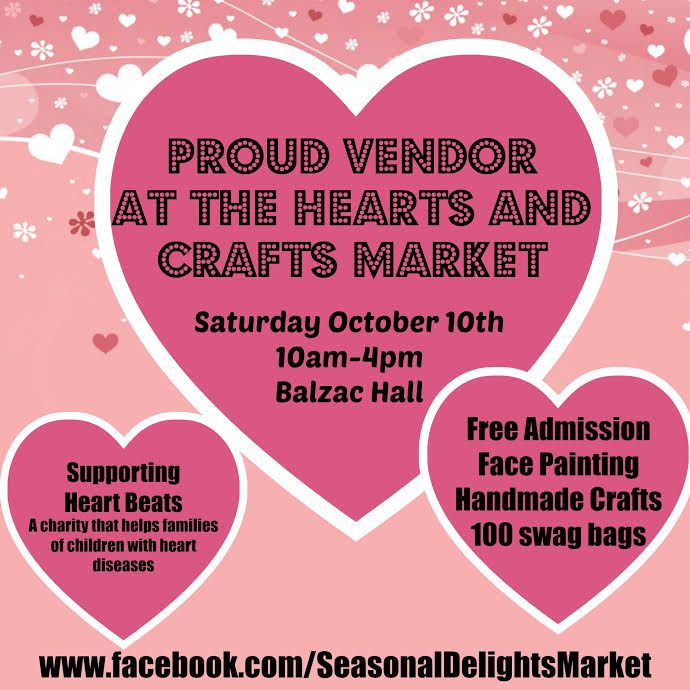 ​Handcrafted vendors and local businesses on 2 levels
100 swag bags for first 100 adult guests 
Hot drinks available from the Tea Wagon
Face painting ($5) and colouring crafts for children
Free admission
Donations accepted for Heart Beats – a local charity that helps families with children who have congenital heart defects. 
​
NO ATM: There is one located opposite the hall at the gas station if needed. I accept credit cards.