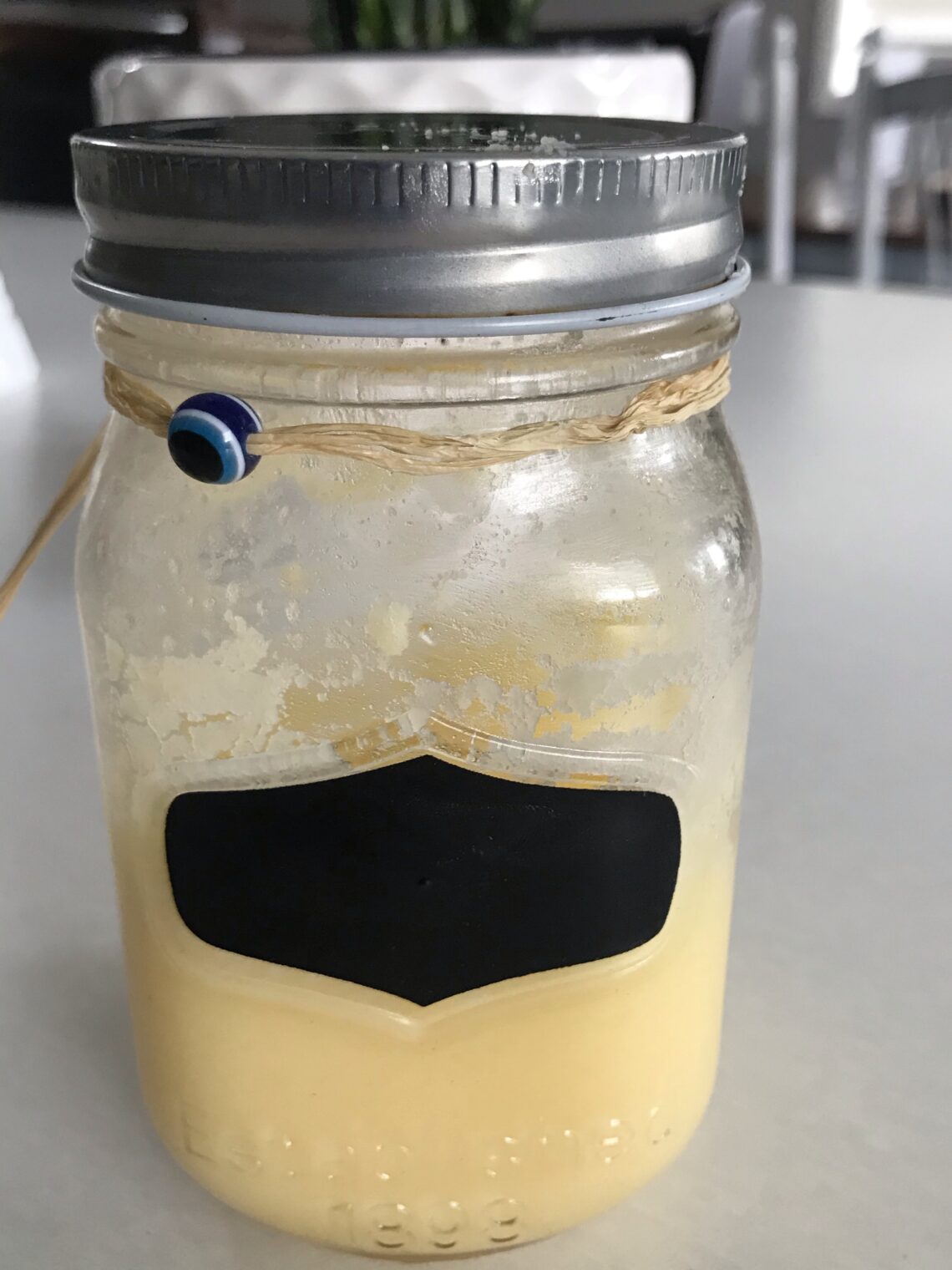 Simple & Delicious Ghee Recipe (Clarified Butter)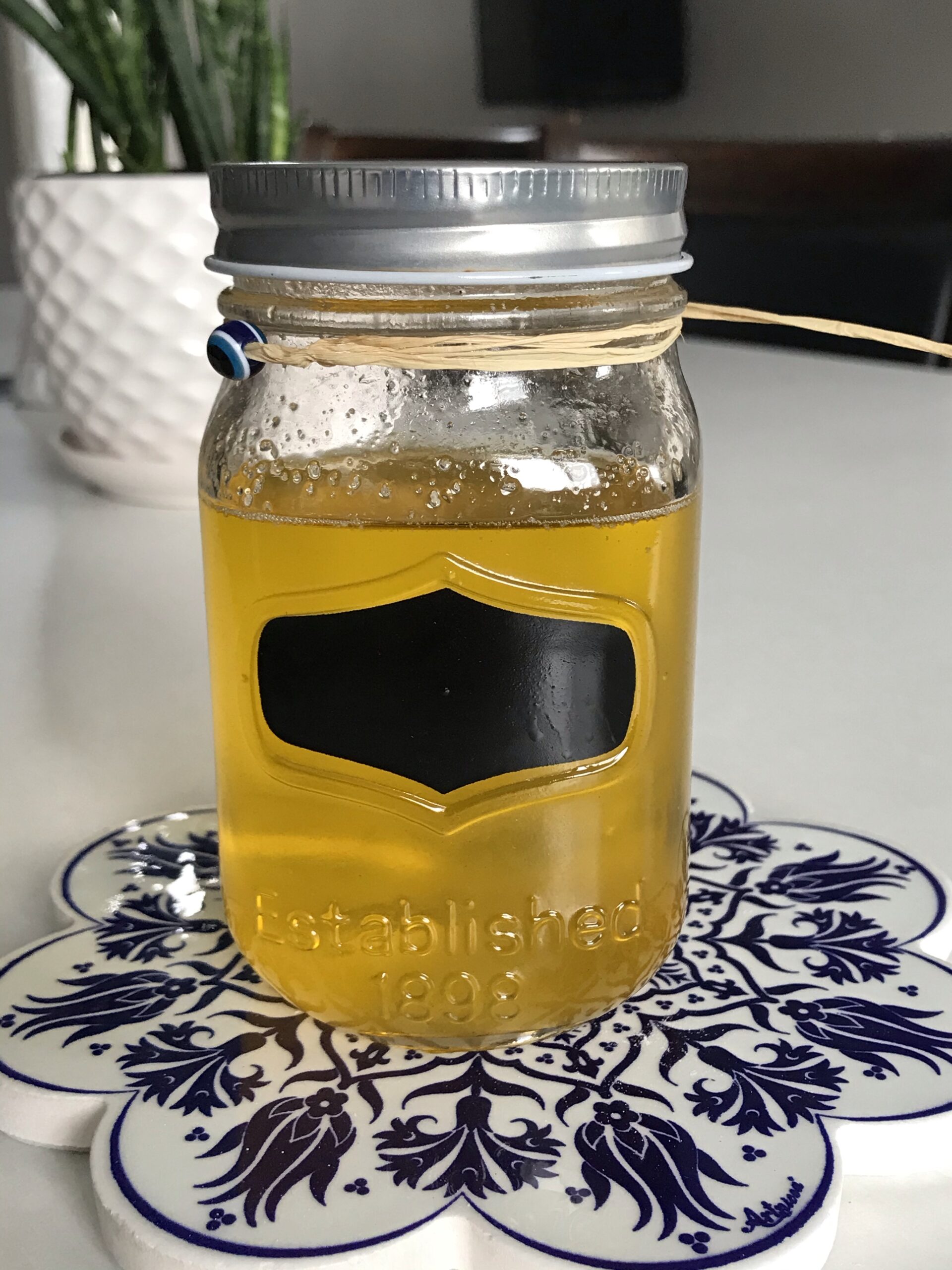 I don't know about you, but I personally don't like the smell of the ghee that you get at the supermarket. Ghee made with butter smells…well…like butter, and butter is delicious. I learnt this recipe from my mom and I never realized how easy it is to make ghee until she showed me. I always have a batch ready on hand at home to be able to cook with.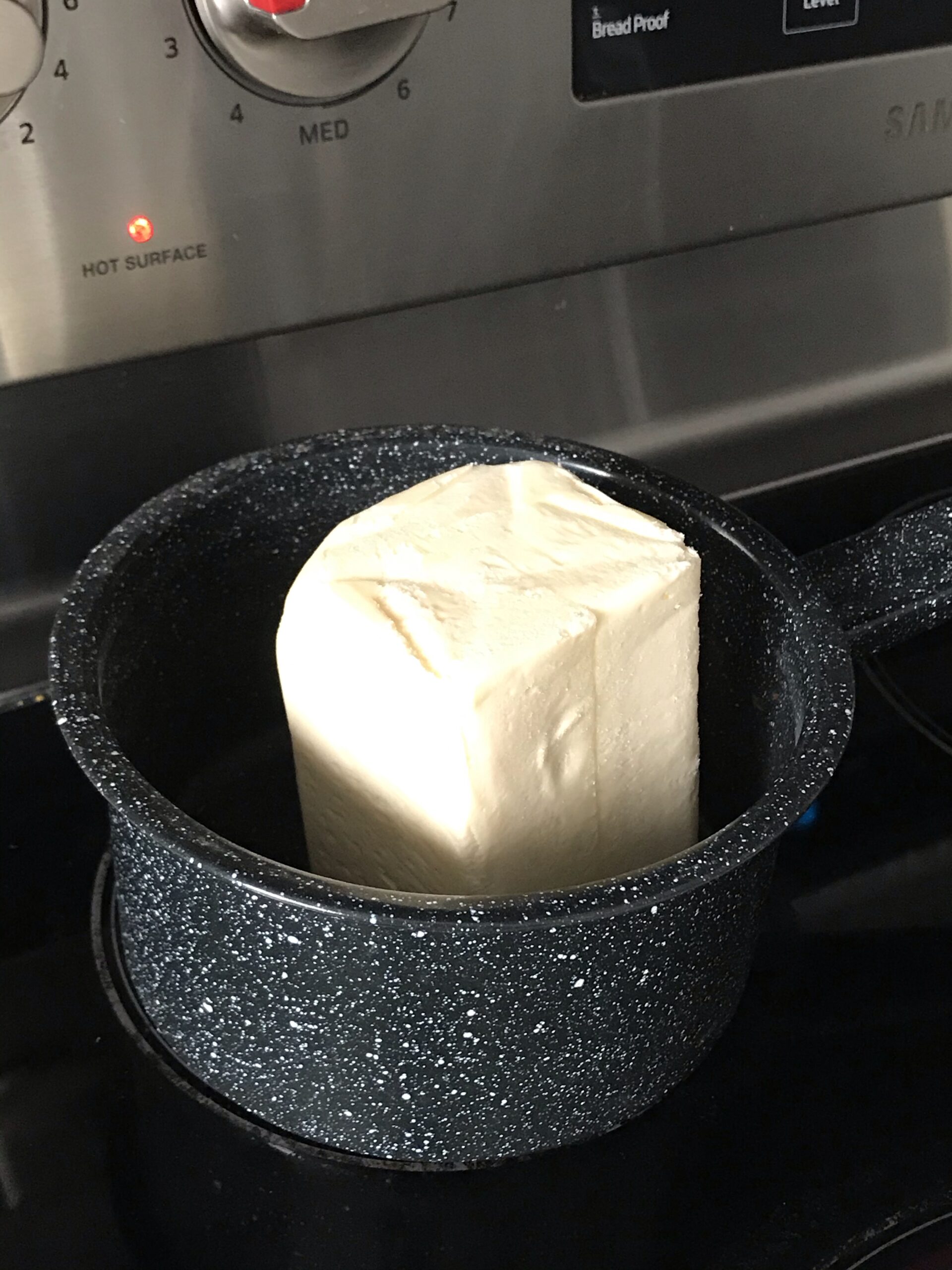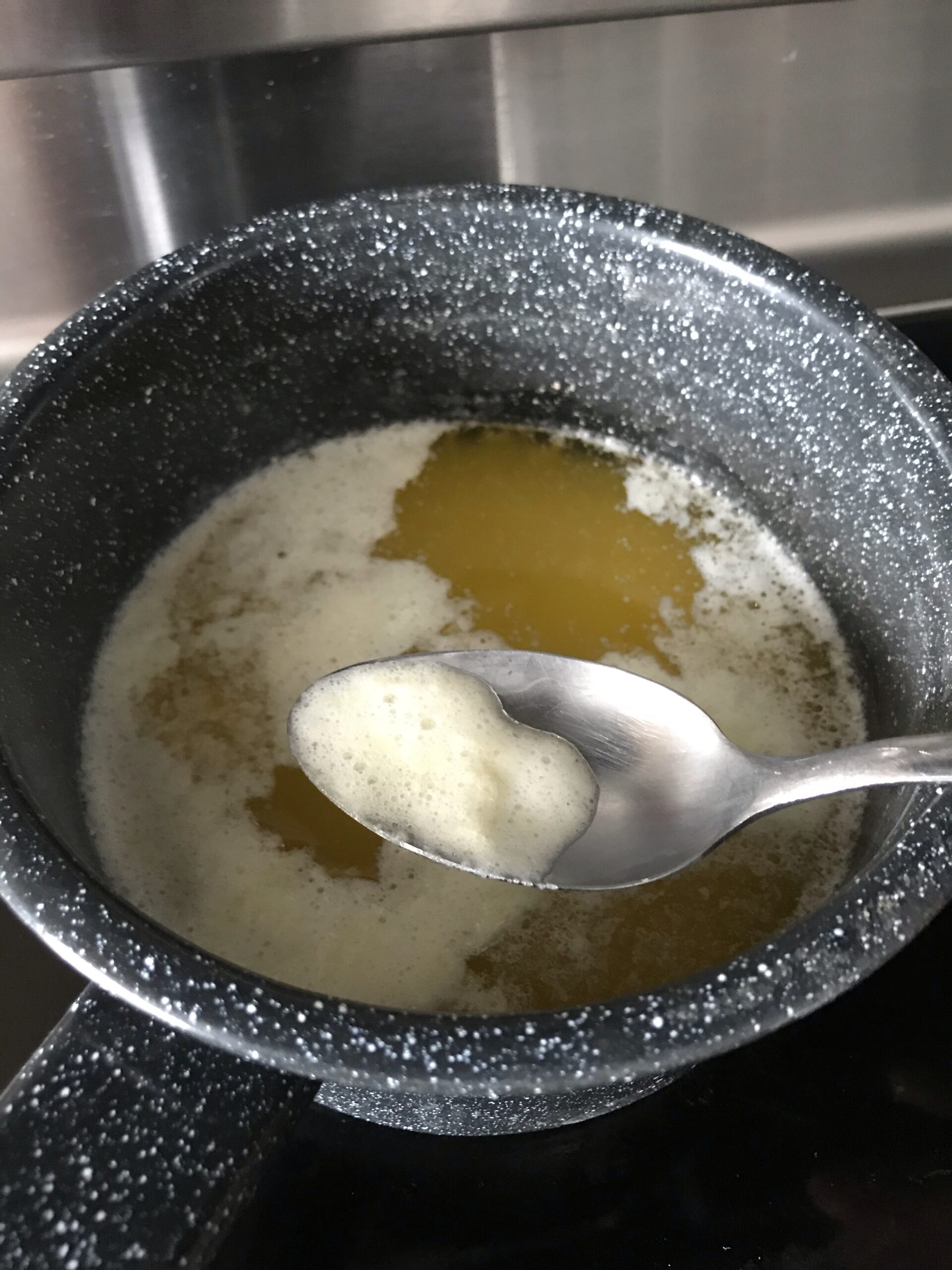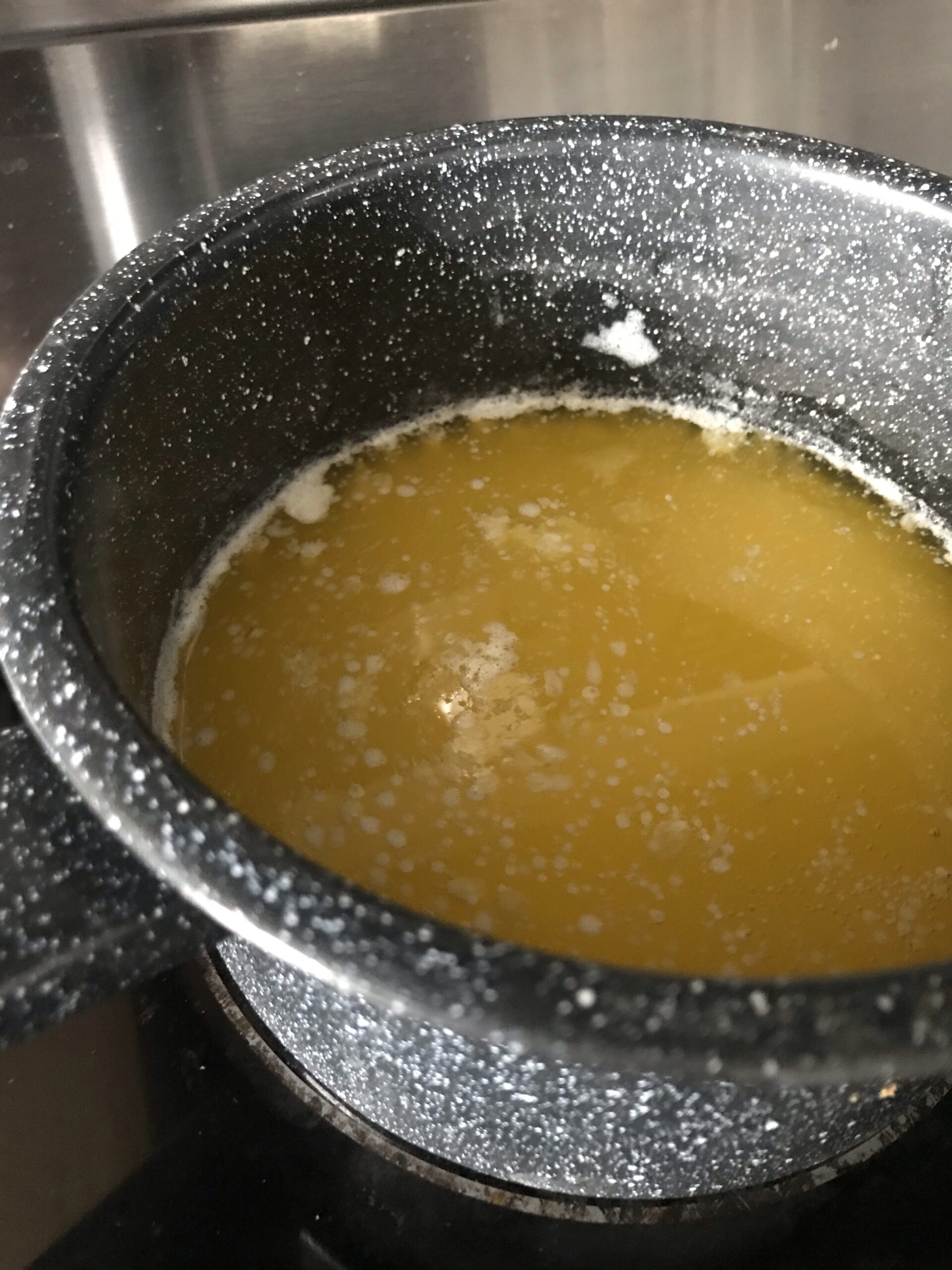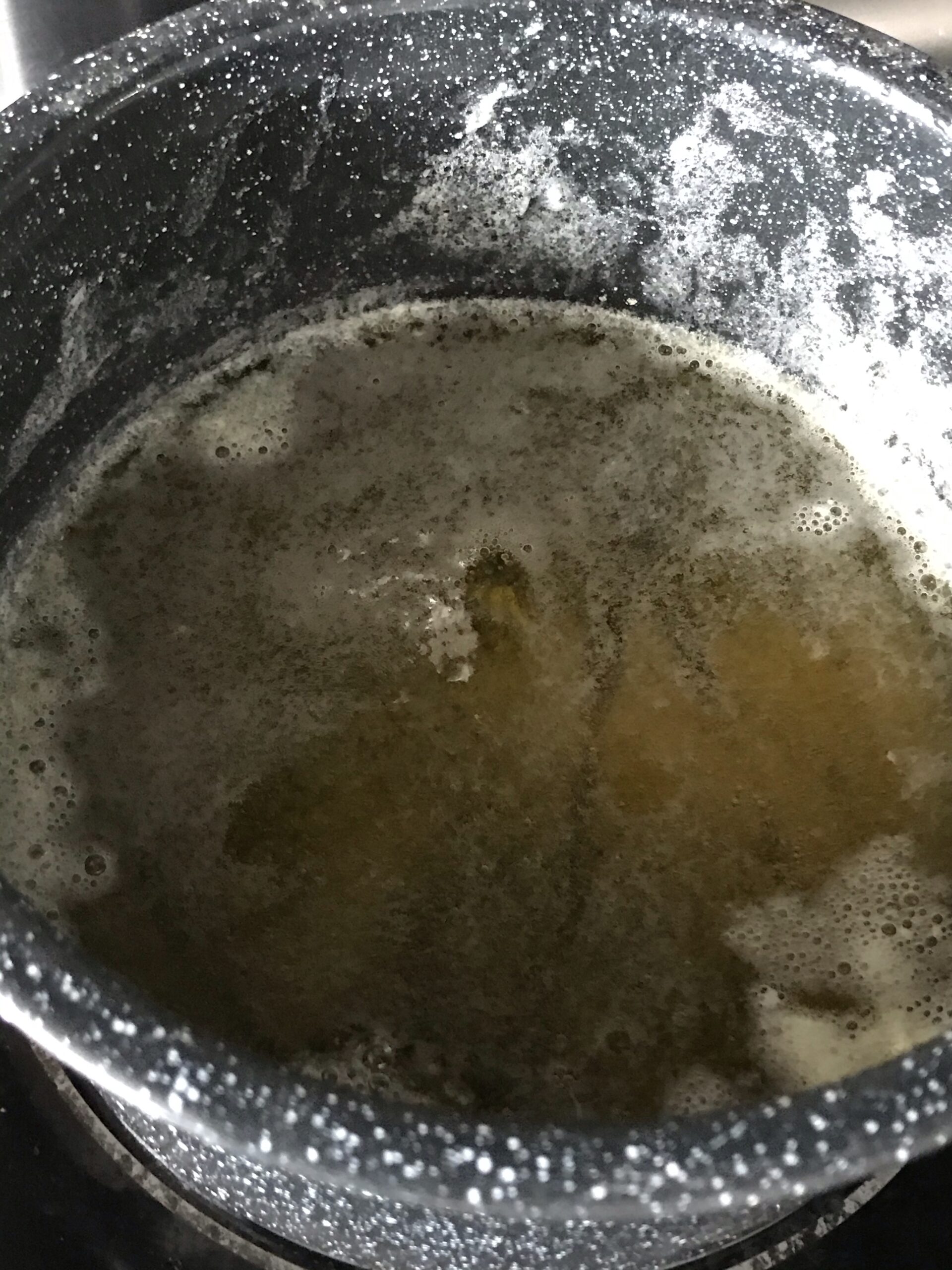 You basically have to just melt some butter on fairly low heat and then spoon away any of the froth that starts to gather at the top. Don't mix the butter because the milk solids will begin to slowly separate and sink to the bottom of the saucepan. When the liquid is clear all the way through, the clarified butter is ready to be strained.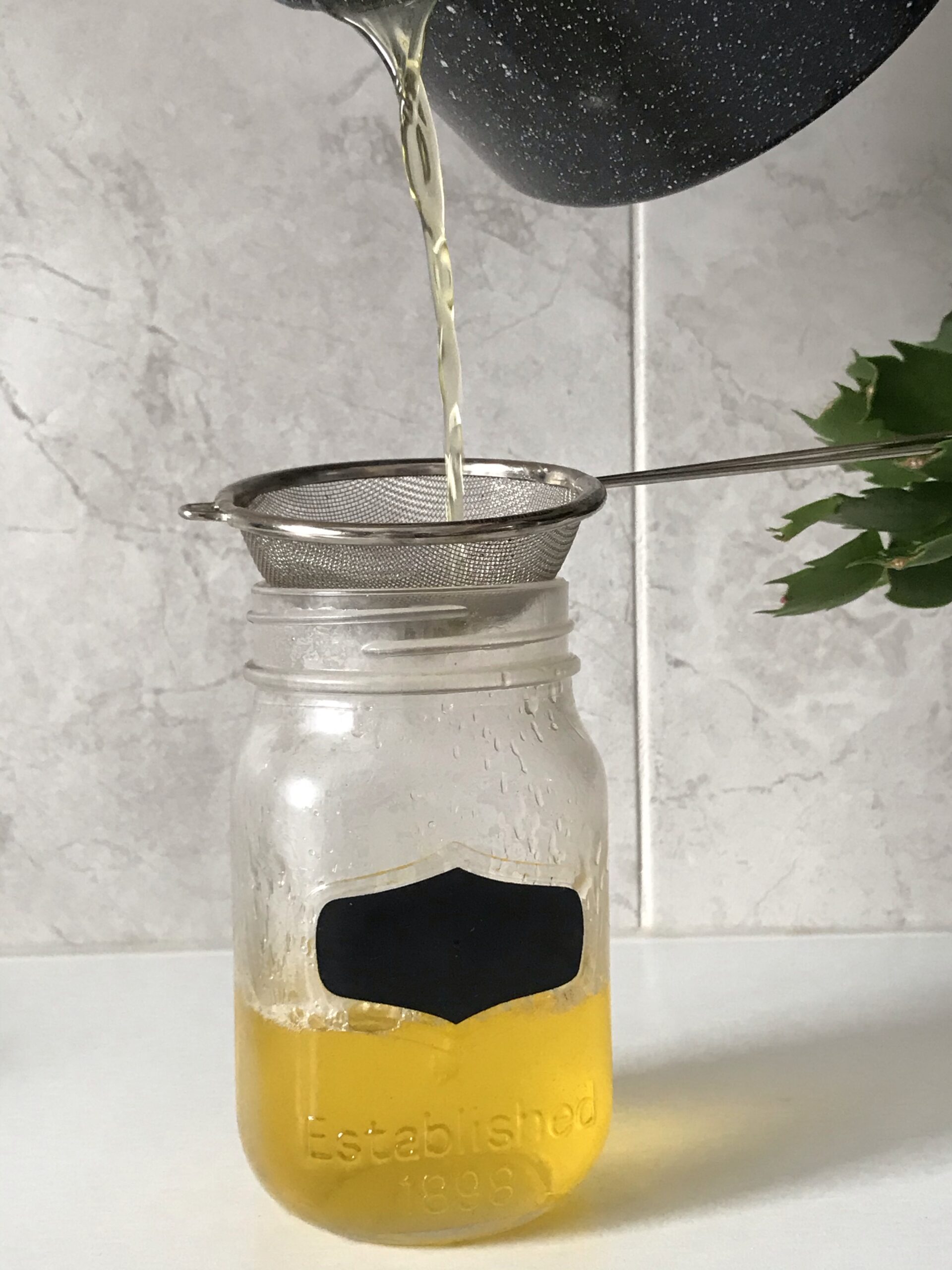 You want to strain the clarified butter in order to separate the milk solids from the clear butter. The milk solids don't have to go to waste, you can use it in places where you'd usually use cream.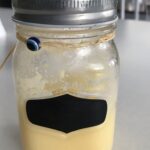 Print Recipe
Ghee (Clarified Butter) Recipe
Instructions
Put butter in a saucepan on low heat and let it melt, do not stir.

When the butter starts to foam at the top, you can spoon away the froth and let it continue to cook.

Keep an eye on the butter and you'll see that the milk solids have all sunk to the bottom. It'll go from being slightly cloudy to becoming completely clear (takes anywhere from 20-30 minutes).

When the butter is clear, strain away the milk solids.
Notes
The ghee will harden at room temperature, it can be stored on the counter and does not need to be refrigerated.
© Ammara Cokar 2020