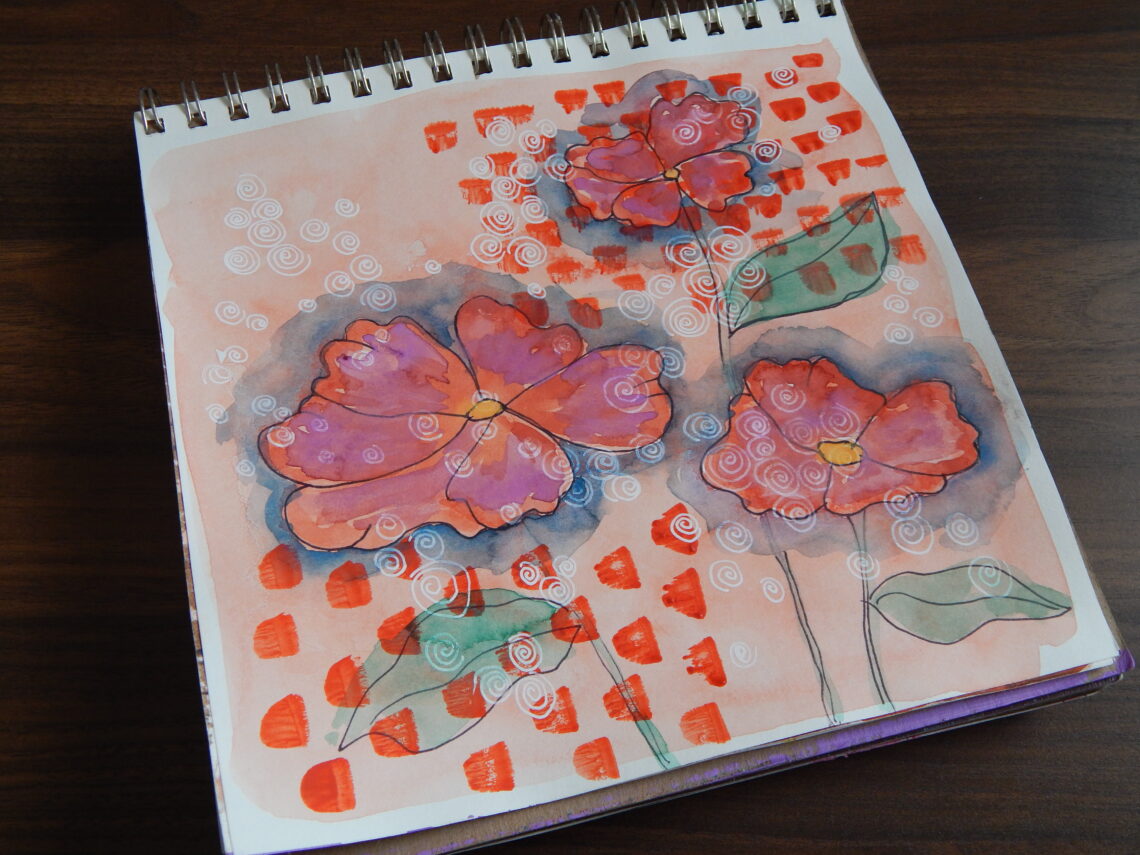 Art Journal – Beautiful Orange Flowers
This mixed media art journal page was made over the course of a long period of time with random bits and pieces of it coming together a little at a time. The orange flowers are the part that ties all the little bits together.
The background was made with watercolor and acrylics, followed by flowers made with watercolors and then outlined in pen. The wuite swirls were added at the very end using my favorite white pen- the Signo Uniball.
© Ammara Cokar 2020