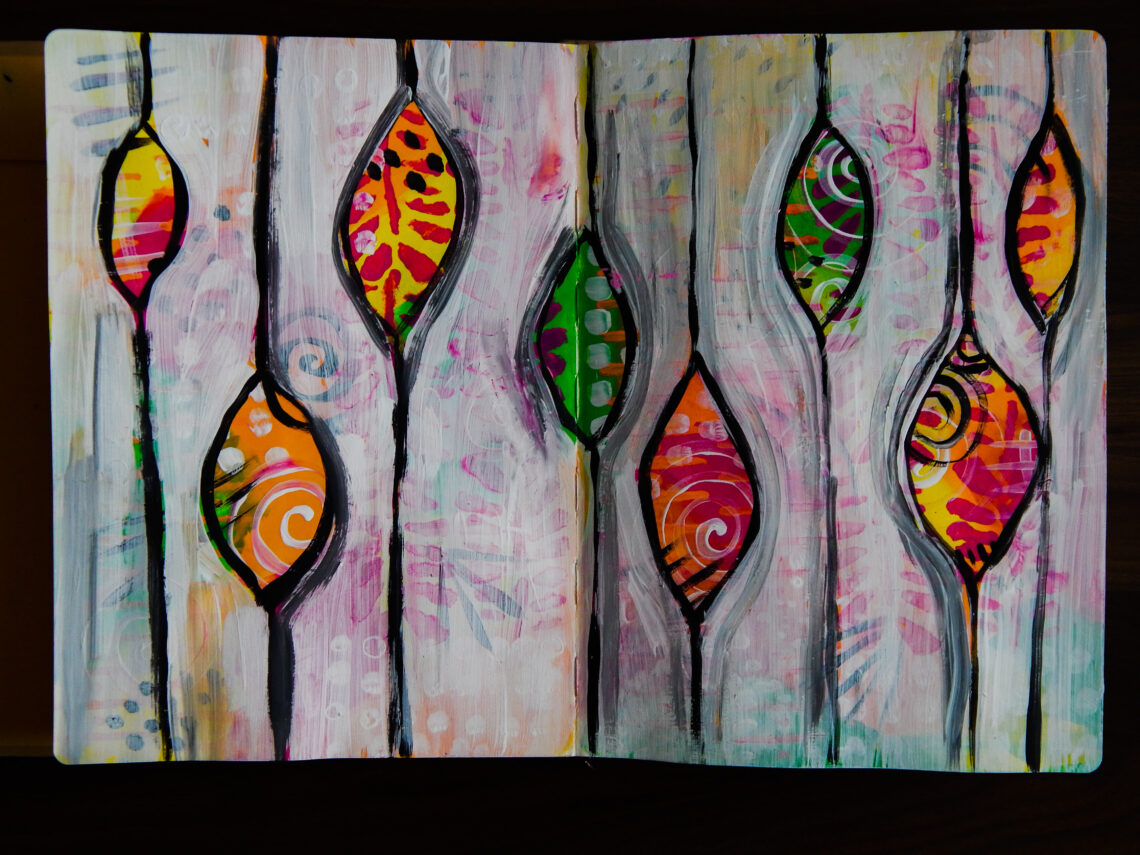 Art Journal- Vibrant Peek-a-Boo
This is sort of a common look for many pages in my art journals where I put down some background layers and then use gesso to create semi-see-through negative space.
The super bright colors in the background were done using dylusions paints. They're super velvety in texture and they're the most vibrant paints that I own. I have yet to try using dylusions paints on canvas, but maybe I should try that next.
© Ammara Cokar 2020