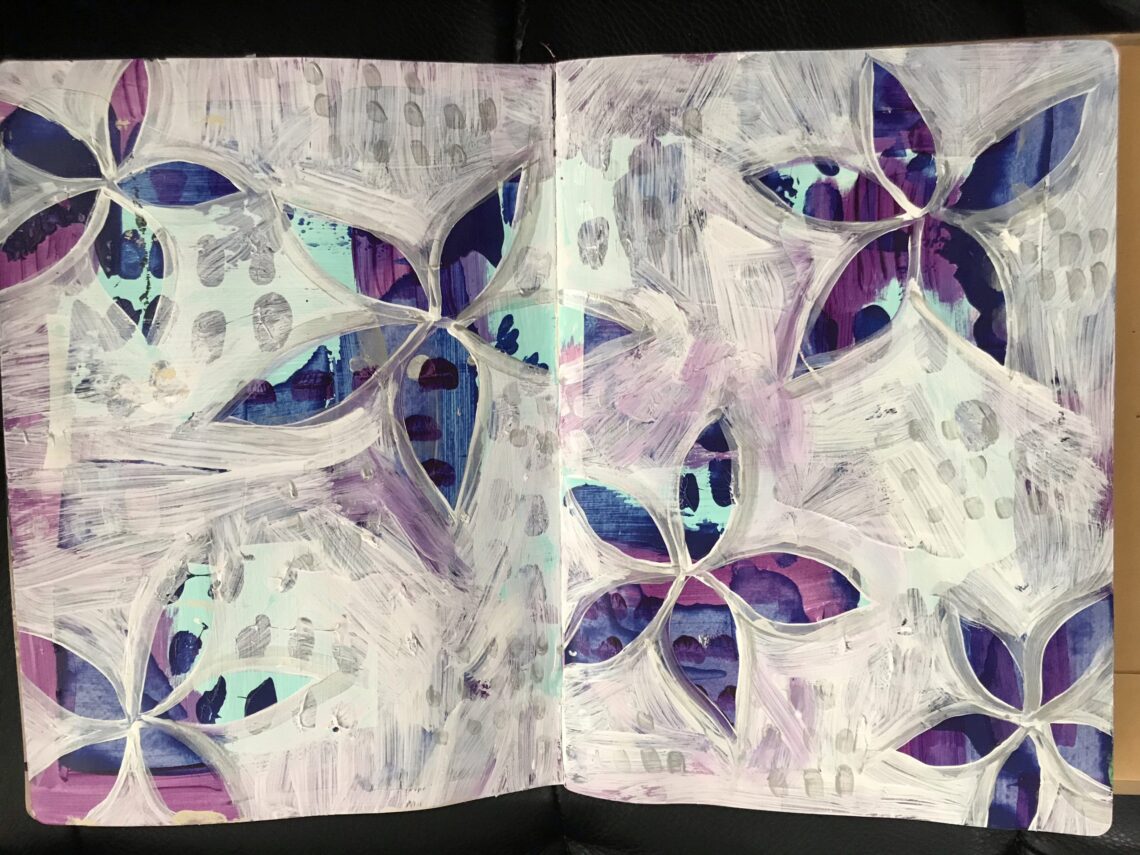 Purple Silver Flowers Journal Page
Gesso Is really fun especially when I have no clue what to do with a background I've made. In this case the background was made using beautiful shades of blue and purple and then it sat there, like many of my pages do and then I don't know what to do with them.
I like gesso because it doesn't completely cover what's underneath it and if the base layers are water soluble it even picks up some of the pigment and lifts it to the surface.
This was another page in my larger dylusions art journal which is completely different to work in compared to if I work in my smaller journals. I love being able to do large scale portrait-two page spreads.
© Ammara Cokar 2020