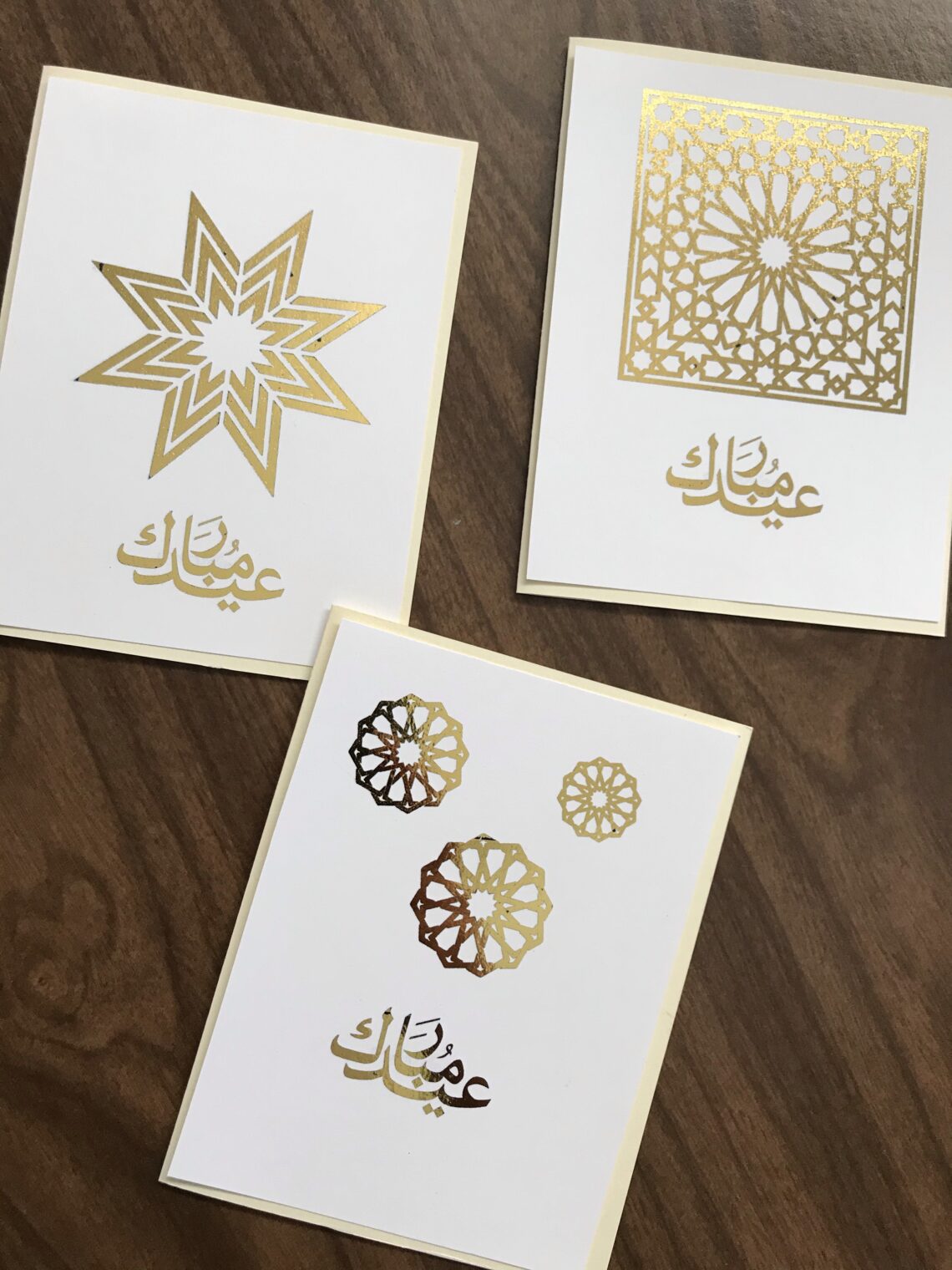 I've decided to make eid cards again this year, especially considering that this Eid will most likely be different from any other with physical distancing measures in place. Ramadan is really different too but I'm really happy that I can spend Ramadan at home as opposed to having to go into work or run around. InshAllah this will give more time to focus on what's importatant.
These are the 12 designs that I have available this year. You'll notice some new geometric ones. These are personally my favorite.
I've made the cards available in a few different colors.
All of the cards are made using gold foil, I love the way that the gold foil is more textured on the colored paper. The cream/white cards also are very classically beautiful and elegant.
Please contact me here, or on Instagram for your orders.
© Ammara Cokar 2020