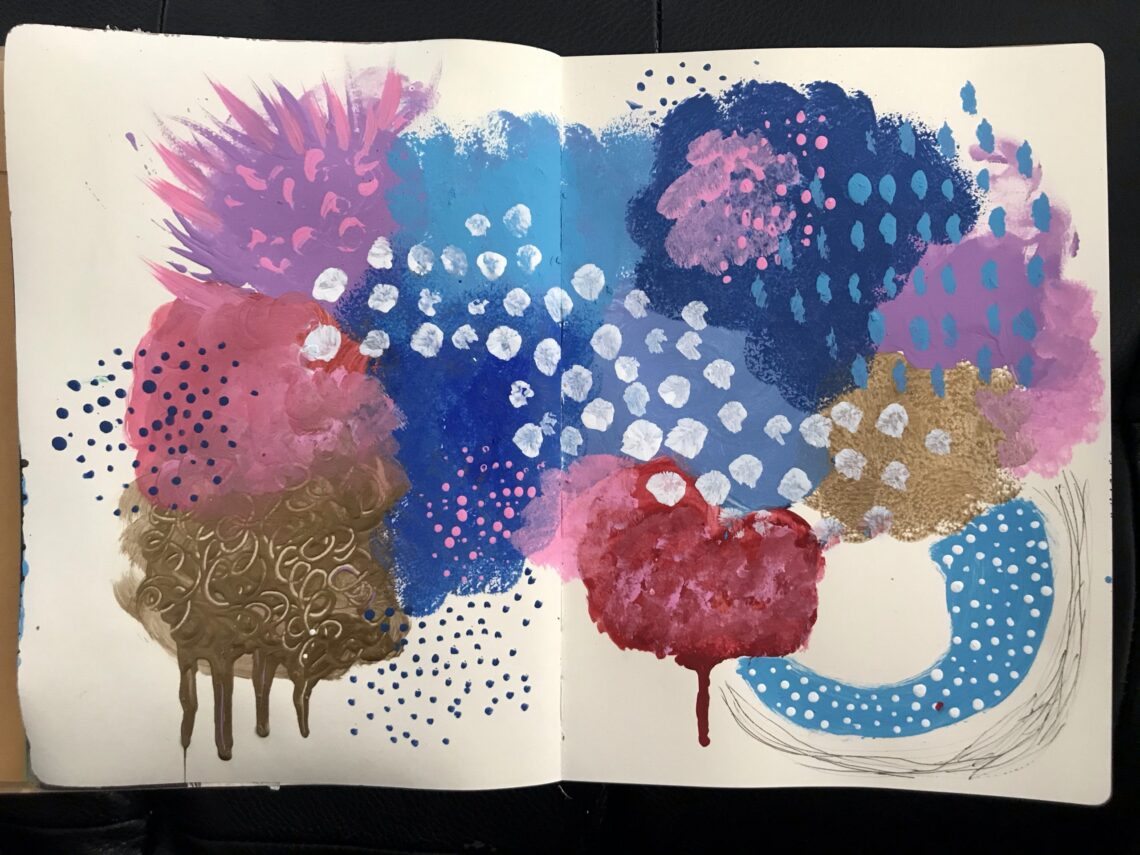 Abstract Art Journal Page
This is what it look's like when your brain is in a funk and you cant get things to look natural. I tried creating an abstract art journal page that was fun and free. I realize as I'm writing this now that instead of trying to emulate ink-blots, I should have just put paint on the paper and closed my book and let the paint squish together and the blots be created naturally!
I let the original layers dry before adding more paint layers on-top followed by some layers of ink. The gold-ish layer is an exception because I used the back of my paint brush to scratch in some swirls while that paint was still wet. Quick and easy way to get a little bit of texture and movement on the page.
© Ammara Cokar 2020