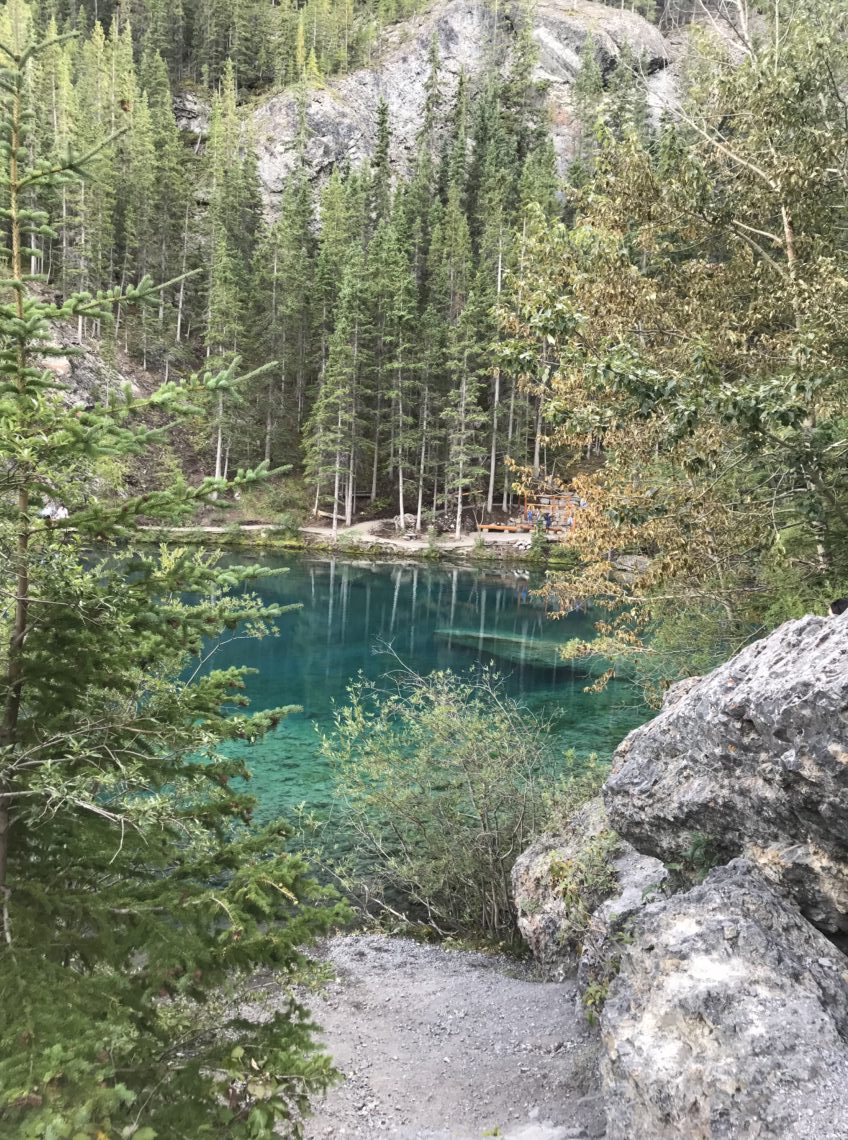 Grassi Lakes is one of my all-time favorite easy hikes that gives you such satisfyingly beautiful views. I think I end up doing this at LEAST one time every year so long as bears haven't overtaken the area- which tends to happened from time to time. I've never hiked from the top down to the lakes, but apparently you can do that as well.
When hiking from the bottom up you get a great view of the reservoir below. There's an 'easy' and a 'hard' way up. If you want take the easy way up but I HIGHLY RECOMMEND taking the 'hard way down' it's not hard it's a LOT more scenic and you get to see so many more beautiful views.
There's a little bend that gives you a great view of the waterfalls as well as of Ha Ling peak. I climbed up to the top of that mountain that you see above a few years back and it was HARD for my fitness level, but I really should attempt it again this year.
At the end of the Grassi Lakes trail you get to these BEAUTIFUL clear blue lakes that are an amazing place just to hang out and enjoy the stunning views.
Can you believe the color of the lakes? I can never get over it every time I go I'm amazed and in awe of God's creation.
Here's another look at Ha Ling peak, I know they were doing a lot of reno's on it last year or maybe the year before I wonder what's changed.
© Ammara Cokar 2020